Order Flowers now for guaranteed delivery before Max's visitation.
Max Ray Harkrider
Max Ray Harkrider, 82 of Dumas, passed away early Sunday morning, April 18, 2021. Nora Jane Perkins Tice Harkrider, 85, of Dumas, died on Friday, April 3, 2020. A graveside service for Max and Jane is scheduled for 2 oclock in the afternoon on Saturday, May 8, 2021 at Dumas Cemetery with Bob Harkrider, Maxs brother officiating. Arrangements are under the direction of Beeson-Morrison Funeral Directors. Max was born February 24, 1939 in Hayworth, OK to Henry and Blish Wright Harkrider. Jane was born on December 8, 1934 in Hollis, Ok. to B.I. and Mable Royal Perkins. After graduating from high school, Max moved to Dumas, TX. Then in 1979 he met the love of his life; Jane Tice and they were married on April 11th of that year. They made their home in Dumas, TX. Max retired after several years as a security guard/nightwatchman for Cactus Feeders. He loved to keep in touch with family and remained close with all his siblings. Max was a singer and drummer for several bands including: The Harkrider Brothers Western Swing Band, Eloy and the Troubadours and the Hustlers. Papa Max loved his kids and grandchildren and enjoyed sharing his musical talent with them. Max had a wonderful smile and continued his love of music by playing with various area bands. He was also a renowned storyteller. Jane graduated as valedictorian from Arnett Community High School. Growing up and in adulthood she excelled in volleyball and basketball. She was a homemaker and had worked for Coffee Tire for many years as a bookkeeper until retirement in 2005 at the age of 70. They will be dearly missed by all who knew and loved them. In addition to his beloved wife, Jane, Max was preceded in death by his parents: Henry and Blish; brothers: Darril, Edward, Jack, Bunnie, John and Kim Harkrider; and sisters: Virginia Baxter and Lynn Harkrider; grandson: Gavin Randall and great granddaughter: Morgan Smith. Max and Jane are survived by their children: Robin Tice and wife Loretta of Dumas, TX, Larry Harkrider and wife Dorothy of The Colony, TX, Casey Tice and wife Lisa of Dumas, TX, Hank Harkrider of Dumas, TX, Mickey Harkrider and wife Gretchen of Garland, TX and Corey Tice and wife Pam of Humble, TX; grandchildren: Frank, Roby, Terry, Becky, Randi, Lacrishia, Kassie, Shon, Brenda, Kayla, Alex, Bailey, Grayson, Jessica, Hayley, Ashlyn, Aria, and Zen; 30 great grandchildren, 26 great great grandchildren, numerous nephews, nieces and extended family members. Max is survived by brothers: Buck Harkrider of Dumas, TX, and Bob Harkrider of Austin, TX; sister: Clara Mae Bell of Bokchito, OK. The family asks in lieu of flowers, memorials be made to Moore County Hospice, 224 E. 2nd, Dumas TX 79029. In tribute to their love of sports, the family requests with gratitude, everyone wear their favorite sport shirt or cap. After the service everyone is in invited to The Hoppy Place, 102 Est 7th Street to share memories with the family. To plant Memorial Trees in memory of Max Ray Harkrider, please click here to visit our Sympathy Store.
To plant memorial trees or send flowers to the family in memory of Max Harkrider, please visit our flower store.
---
Guestbook
A photo was added for Max Ray Harkrider
Beeson - Morrison Funeral Directors May 18 2021 12:00 AM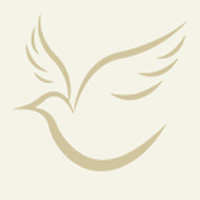 Uncle Max was good-hearted and kind. I was fortunate to have him in my life at an early age. Wishing my cousins peace of spirit and comfort. Pris
Pris McFarlin of Pflugerville, Tx Apr 23 2021 12:00 AM
Hank Mickey so sorry. Condolences to the family
Shawn and Darla Hodnett of Bonham Texas Apr 23 2021 12:00 AM
Sorry too hear about you'lls lost.my prayers are with you.
Charles G.Black of DumS,Texas Apr 23 2021 12:00 AM