Order Flowers now for guaranteed delivery before Patricio's visitation.
Patricio Balderrama Solis
Patricio Balderrama Solis, 73 of Sunray passed, away on Monday, March 1, 2021. Funeral Services are schedule for 2 oclock in the afternoon on Thursday, March 4, 2021 at Sunray Baptist Church with Pastor Victor Aldaco, officiating. Interment will follow at Brown Memorial Cemetery. Arrangements are under the direction of Beeson ~ Morrison Funeral Directors. Patricio was born on December 26, 1947 in Guadalupe, Chihuahua, Mexico. He had been a resident of Sunray for over 45 years. He was united in marriage to Maria Victoria Zapata in 1973. Patricio worked as a ranch hand for most of his life. He was a hard worker and worked from sun-up to sundown. In his spare time, he enjoyed working in his garden. Patricio also liked music, dancing, and western movies. Nothing was more important to him than his family. He adored his grandchildren and cherished the time he spent with them. Patricio will be dearly missed by his family and friends. He is survived by his wife, Maria Victoria of the home; children: Jimmy Balderrama and wife Angelica of Sunray, TX, and Marco Antonio Balderrama of Dumas, TX; grandchildren: Marco Antonio Balderrama, Jr., Edwin Alejandro Ortega, Junior Balderrama, Ruby Adriana Ortega, Karyme Balderrama, Ethan Isaac Balderrama, and Addai Balderrama. To plant Memorial Trees in memory of Patricio Balderrama Solis, please click here to visit our Sympathy Store.
To plant memorial trees or send flowers to the family in memory of Patricio Solis, please visit our flower store.
---
Guestbook
A photo was added for Patricio Balderrama Solis
Beeson - Morrison Funeral Directors May 18 2021 12:00 AM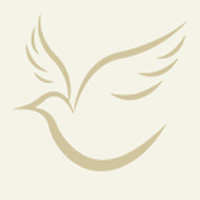 Patricio was a wonderful man and deeply loved by the Cartrite family. Sending our deepest condolences. Your family will be in our prayers.
Nicole Cartrite of Bushland, TX Mar 4 2021 12:00 AM