Order Flowers now for guaranteed delivery before Sandy's visitation.
Sandy Tripp
Sandy Tripp, 76 of Dumas, passed away on Thursday, July 29, 2021. Funeral services are scheduled at 3 o'clock in the afternoon on Monday, August 2, 2021 at First Baptist Church. Interment will be held at Northlawn Memorial Gardens. The family will receive friends on Sunday from 3 o'clock until 5 o'clock in the afternoon at the funeral home. Arrangements are entrusted to Beeson ~ Morrison Funeral Directors.Sandy was born May 16, 1945, in San Diego, CA, to Charles Fred Stewart and Doris Gestrich Stewart. She died July 29, 2021, in Amarillo, TX. Sandy was a "Navy brat," as her dad was a U.S. Navy officer. She grew up loving the beach and Southern California life in her beloved Point Loma neighborhood of San Diego. She graduated from Clairmont High School in San Diego in 1963. After graduation, her family re-located to Altus, OK, where her stepfather was sent to work on the missile silos being constructed at the Altus Air Force Base. It was there, while attending Altus Junior College, that she met Newt. His story is she asked him to take her to a hayride, and "it just went from there." When they decided they wanted to marry, they only told close friends, who helped them "run off." They married on April 24, 1964, in Tipton, OK, joined by their two best friends and the minister. According to Newt, "no one gave it six months," but they celebrated 57 years of marriage this past April. On February 23, 1965, they welcomed their first daughter, Cynthia (Cindy) Ann, and five years later, on Sandy's birthday, welcomed Kathleen Lynne. Newt and Sandy moved to Amarillo shortly after they married, and moved to Dumas in December 1968, where they embraced life with their family, work, church, and friends that have all meant so much. Sandy went back to college at West Texas State and earned her education degree while Cindy and Kathleen were young. She taught first grade at Cactus and Green Acres Elementary Schools for many years. While still teaching, she earned her Master's Degree in Education and Counseling and later became a Licensed Professional Counselor. After retirement from Dumas ISD, she opened her private counseling business, Dumas Counseling Center. Her work was truly her passion because she was able to help so many. She never wanted to retire—she loved her clients and her work too much.Sandy was a long-time member of First Baptist Church Dumas, where she taught children and youth Sunday school, sang in the adult choir, and served as adult sponsor on many youth choir mission trips. She carried many precious memories (and fun stories!) from every mission trip and treasured every one. Her love for her church and love for serving others was a driving force in her life. Her love for others drove her. She was never at peace unless she was serving others in some way. Her impact on the lives of others will likely never be fully known.Sandy is survived by her husband of 57 years, Newt, daughters Cindy Griffith of Nacogdoches, TX, and Kathleen Armstrong of Amarillo, TX, grandchildren Megan Barr Hazelrigg (Andy), Katie Barr Colbert (Mike), and Zack Barr, and great-grandchildren Braxton Galvan, Paisley Colbert, Keeley Colbert, Reagan Colbert, and Cooper Hazelrigg, all of Amarillo, brother Marc Stewart (Karen) of La Mesa, CA, sister Penny Brotherton of Alexandria, MN, brother- and sister-in-law, Robert and Janey Tripp of Blair, OK, sister- and brother-in-law, Annette and Dale Rowe, of Frederick, OK, and many dearly loved nieces and nephews. She was preceded in death by her father, mother, brother Scott Stewart, father- and mother-in-law, Bill and Naomi Tripp, and sons-in-law, Clark Armstrong, and Robin Griffith.Memorial donations may be made to St. Jude Children's Hospital, First Baptist Church Dumas, National Kidney Foundation, American Diabetes Association, or the charity of your choice.
To plant memorial trees or send flowers to the family in memory of Sandy Tripp, please visit our flower store.
---
Guestbook
I was shocked when I got the call yesterday that Sandy had passed. She has been a huge help to me and for me off and on for 25 years. I valued her as a friend and I will miss her.
Nell Aug 11 2021 12:00 AM
Newt, I am so sorry to hear of your loss. I first became acquainted with Sandy when she was teaching first grade at Green Acres and my son, Jason, was one of her students. She had the kindest way of telling me my son told whoppers of stories. She never said he lied she just said he was very creative. I continued to know her and love her through all of the time my kids were in school. I miss visiting with Newt since my retirement from the tax office. I always enjoyed Newt coming in and me "trouble". I loved Sandy as did my kids and I love you Newt. I hope you know you are number 1 in my prayers. I know Sandy is with God and you get solace from that. My heart is with you. Nikki McDonald
NIKKI L MCDONALD Aug 5 2021 12:00 AM
Newt & Sandy were very special people in my life while our families were active members of the Happy Hashers Square Dance Club. Many camping trips and lots of fun. Sandy loved on all of the kids as though we were her own!
Joe Prater Aug 2 2021 12:00 AM
My sincerest condolences to the Tripp family. I came to know Sandy through our foster children & she became a friend. She will definitely be missed.
Mary & Johnny Garcia Aug 2 2021 12:00 AM
A photo was added for Sandy Tripp
Megan Aug 2 2021 12:00 AM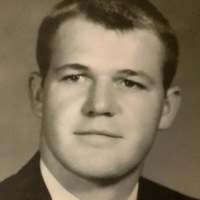 During my ministry at FBC Dumas I referred several people to Sandy for counseling. I trusted her and her ability. All those I referred to her had good things to say about Sandy and how she helped them. She was a dear friend and church member. Praying for Newt and the family.
Jerry Howe Aug 1 2021 12:00 AM
Sandy was my older sister, the matriarch of whats left of our nuclear family. She was the keeper of most of our memories of our youth. This is yet another way Sandy will be missed. Godspeed
Marc Stewart Aug 1 2021 12:00 AM
I never met Sandy but her daughter Cindy is my next-door neighbor in Nacogdoches. I felt like I knew her because Cindy and I talked about her so much and Cindy shared so much about her mom and what she was like in her servant heart. My heart hurts for the family but I also know that they have the assurance that she is now in the presence of Jesus and living the joy of heaven!
Ann Campbell Aug 1 2021 12:00 AM
Prayers for you all. Our family loved Sandy and her sweet smile and her love she had for us.
Jennifer Billy Aug 1 2021 12:00 AM
My heart is broken to find out of Mrs. Tripp's passing! She did wonders with my daughter and, just a couple of weeks ago, gave me in site to the mind of teenaged girls nowadays! She was a true blessing to my family! Cindy & Kathleen, I'm praying for God's supernatural peace, understanding & comfort to surround you and the whole family at this time!
Jean Kuykendall McDaniel Jul 31 2021 12:00 AM
Show More Entries