Order Flowers now for guaranteed delivery before Abby's visitation.
Abby Widener
Abby Widener, 18 formerly of Dumas, passed away on Monday, March 25, 2019. The funeral service will be conducted at 2 oclock in the afternoon on Friday, March 29, 2019 at Bible Baptist Church with Pastor Dan Darter of Spring Valley Baptist Church officiating. Interment will follow in the Dumas Cemetery. The family will receive friends from 6 oclock until 8 oclock in the evening on Thursday at the funeral home. Arrangements are entrusted to Morrison Funeral Directors. Abby was born on June 19, 2000, in Dumas, TX to Johnny and Stacy (Johnson) Widener. At a young age, the family would move to Ghana, Africa to serve the Lord in the mission field. Abby grew up for the majority of her life in Ghana and developed a special place in her heart for the country and the people. The family later moved back to Dumas where she completed her education, ran cross country and graduated from Dumas High School. Abby always had a smile on her face and loved to make me people laugh. She was known for always having her makeup on just perfect before she would go anywhere. In her younger years, she would hide behind her mothers skirt and adopted the title of her mothers shadow. Abby was a very determined young lady and had big dreams, her goal being to become a surgeon. She was a member of the Bible Baptist Church and will be greatly missed by all who knew and loved her. Abby is survived by her parents, Pastor Johnny Widener and wife Stacy of Dumas; siblings: Rachael Widener of Amarillo, TX, Becky Widener of Amarillo, TX, Jonathan Widener, wife Emilee and their child Jaylee of Amarillo, TX, Hannah Lewis and husband Austin of Dumas, TX; grandparents: Dale and Alice Widener of Dumas, TX and Lewis and Nancy Johnson of Dumas, TX; uncles: Jeff Widener and wife Dora of Amarillo, TX and Jerry Johnson and wife Wendy of Parker, CO; a host of cousins and extended family members. The family suggests with gratitude that memorials be made to The Bible Baptist Church Ghana Mission Fund, 212 W 1st Street, Dumas TX 79029.
To plant memorial trees or send flowers to the family in memory of Abby Widener, please visit our flower store.
---
Guestbook
A photo was added for Abby Widener
Beeson - Morrison Funeral Directors May 18 2021 12:00 AM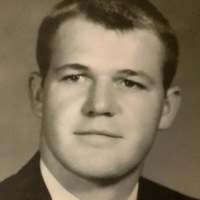 I'm a member at Red Oak Tx. I am so sorry for your loss. I prayed your family when your family was in the mission field. I still do.
Nona Dancer of Red Oak Texas Apr 23 2019 12:00 AM
We are praying for your family during this incredibly difficult time. We love you all.
Larry and Shellie Jones of Haltom City, Texas Mar 30 2019 12:00 AM
May the Lord comfort each of you. We are sincerely praying for you all.
Kimberly Davis Mar 30 2019 12:00 AM
Praying for comfort, peace and healing from our great God today and in the days to come. After seeing the video, Im sure Abby lived her life to the fullest enjoying every day as a way to serve her God. She will always be in your hearts as you find a new normal.
Belinda Irvin of Secretary Temple Baptist Dumas Mar 29 2019 12:00 AM
We wish we could have come from Arizona to support you and the family but due to Rosie being in nursing school we cant. We are praying for you and know Jesus will comfort you during this difficult season. We are sorry for the loss of Abby but know she is with Jesus! We love your family and your in our hearts and minds. -Washburns
James Washburn & Family of Phoenix Mar 29 2019 12:00 AM
We're so sorry for the loss of your precious daughter. Praying that God will comfort and strengthen you.
Randy & Michele Parsley of Pampa, Tx Mar 29 2019 12:00 AM
Johnny, I haven't see you in a long time Iam sure you don't remember me. Your Dad & I were best friends from 3rd grade on. Our prayers are with you &all of your family. Lee Whitecotton
Lee & Edna Whitecotton of Tyler Tx Mar 29 2019 12:00 AM
My deepest sympathy for the loss of your daughter Abby. She was a very sweet and beautiful young lady. Heaven gain an angel. Gone but she will never be forgotten by her family and friends. May god bless you and your family.
Monica Musgraves of Dumas, Tx Mar 28 2019 12:00 AM
I only had the honor of meeting Bro. and Mrs. Widener one time while they were missionaries, but I enjoyed it so much. Their love for all of their children was evident. My heart breaks for you all and I am lifting you up to the Lord that he may comfort you as only He can. - Valerie Basham, wife to pastor Terry Basham, II at Bethel Baptist Church in Lawton, Oklahoma.
Valerie Basham of Lawton, OK Mar 28 2019 12:00 AM
Show More Entries