Order Flowers now for guaranteed delivery before Alfonso's visitation.
Alfonso Rodriguez
Alfonso Rodriguez Sr., 72 of Dumas, passed away on Monday, January 28, 2019. The rosary will be recited at 6 o'clock in the evening on Friday, February 1, 2019 at Morrison Memorial Chapel. The funeral mass will be celebrated at 10 o'clock in the morning on Saturday, February 2, 2019 at Sts. Peter and Paul Catholic Church with Father Roberto Robledo as celebrant. Interment will follow in Dumas Cemetery under the direction of Morrison Funeral Directors. Alfonso was born on September 10, 1946 in Huejotitan, Mexico to Neoponoseno and Maria Paula Jurado Rodriguez. He was united in marriage to Irma San Miguel in 1970; she preceded him in death in 1993. Alfonso worked at Cactus Feedyard for over 25 years as a shop mechanic. Alfonso was a member of the Sts. Peter and Paul Catholic Church. In addition to his wife, he was preceded in death by his parents; brothers: Miguel and Adan Rodriguez. Alfonso leaves behind his children: Julie Gonzales and husband Richard Sr. of Amarillo, TX, Alfonso Rodriguez Jr. and wife Rayna of Las Vegas, NV and Melissa Gachupin and husband Jaime Jr. of Arlington, TX; grandchildren: Richard Gonzales Jr., Elias Gonzales, Irma Gachupin, Jaime Alfonso Gachupin and Iliana Rodriguez.
To plant memorial trees or send flowers to the family in memory of Alfonso Rodriguez, please visit our flower store.
---
Guestbook
A photo was added for Alfonso Rodriguez
Beeson - Morrison Funeral Directors May 18 2021 12:00 AM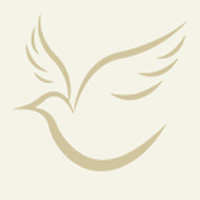 Julie and family,I'm so sorry for your loss . We are gonna miss seeing him at Walmart pharmacy ,he always went by to say hi and make us laugh and he always brought us candy .He was a nice loving man.May God comfort you and give you the peace .
Eunice Cano Feb 1 2019 12:00 AM
My condolences to my sister-in-law Julie and family may God give them comfort during this time. My prayers are with the family and friends. R.I.P. Alfonso
Mr&Mrs Arturo & Isabell Amparan Jan 31 2019 12:00 AM
He was a very nice person respected all he will be missed
rodolfo trevino Jan 31 2019 12:00 AM
Julie, Ponch and Melissa, so very sorry to hear the news of Tio Alfonso. I thank God i have reconnected with you all. I know the Lord has blessed & given you all strength and perseverance. You all have families of your own and have done wonderful with your lives. May God always keep you all safe. I love you all.
Aurelio Campos Jan 31 2019 12:00 AM
I'm so sorry for y'alls loss. Your father was a good man.
Wayne Knight Jan 29 2019 12:00 AM
Wishing prayers to the family. We lived 2 houses down from Alfonso and got to know him well. He was such a pleasant easygoing man. Rest In Peace Alfonso.
Nick Beckman Jan 29 2019 12:00 AM
Love you Fozo.
Ross Knight Jan 29 2019 12:00 AM
Prayers for each of you for comfort during this sorrowful time. Al will be remembered as a great man who willing helped anyone in need. So thankful he was our friend
Johnny and Eileen Bearden Jan 29 2019 12:00 AM
My sincere condolences and prayers for the family. He blessed me with his cheerful presence at McDonald's for breakfast. Then at Braums for milk. I never saw him without that contagious smile. Heaven did get an angel.
Mary Jan 29 2019 12:00 AM
Show More Entries