Order Flowers now for guaranteed delivery before Allie's visitation.
Allie Mae Bowen
Allie Mae Bowen, 91 of Sunray, passed away on Thursday, August 23, 2018. Funeral services are scheduled for 2 o'clock in the afternoon on Monday, August 27, 2018 at Bible Baptist Church with Pastor Seth Seale officiating. Interment will follow in Lane Memorial Cemetery under the direction of Morrison Funeral Directors. The family will receive friends from 2 o'clock until 4 o'clock in the afternoon on Sunday at Morrison Memorial Chapel in Sunray. Allie was born on August 31, 1926 in Reddon, OK to John and Doshie (Snow) McGill. She was united in marriage to Howard Bowen on December 6, 1947 in McAllister, OK and the couple would eventually settle in Sunray where they had made their home for the last 69 years. Allie had a great love for children which is evident in the fact that she had taught Sunday School for over 51 years at Bible Baptist Church in Sunray. The family would run into people all the time that Allie had taught and it was always mentioned what an impact she had made on their lives. She was also an excellent seamstress and cook. She loved her family very much and was an excellent caregiver for them and anyone else that was in need. In their later years, her and Howard loved to travel and camp at Red River, Taos and Eagle's Nest. She was a wonderful woman that will be greatly missed by her family and friends. She was preceded in death by her parents; brothers: J.D. McGill, Jimmy McGill and Charles McGill; sister: Mary Ketcherside; and grandchild: Holly Shryock. Allie is survived by her husband, Howard, of the home; daughters: Shirley Nelson of Winfield, KS, Sharon Hernandez and husband Manuel of Howardwick, TX, Yvonneda Brown of Sunray, TX; sister: Joyce Knight and husband Don of Hansford, CA; brothers: Billy McGill and wife Chris and Frankie McGill all of McAllister, OK; grandchildren: Ray and Joy Bonner of Harper, KS, Kimberly Saenz of Winfield, KS, Norman Bonner of Winfield, KS, Sherrie and Rick Brough of Winfield, KS, Vincent and Kim Hernandez of Canyon, TX, Kay Lynda and Curtis Bull of Amarillo, TX, Windy Dooley of Hilo, HI and Wade Brown of Sunray, TX; 27 great and 37 great great grandchildren.
To plant memorial trees or send flowers to the family in memory of Allie Bowen, please visit our flower store.
---
Guestbook
A photo was added for Allie Mae Bowen
Beeson - Morrison Funeral Directors May 18 2021 12:00 AM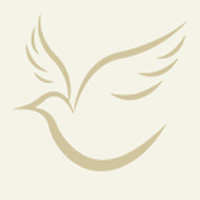 Love ya Yvonneda. Praying for you in this time of sadness . Robert
Robert Upton Aug 25 2018 12:00 AM
So sorry for your loss you all were truly blessed to have her for so many wonderful years. Enjoy your time together as that is what she would truly want. We enjoyed knowing your folks they were/are wonderful folks. You all
John and Esther Burris Aug 25 2018 12:00 AM
Another angel joining Heaven's List. God's Blessing during this time. Give thanks for the memories and blessed times.
Johnny Raymond Family Aug 24 2018 12:00 AM
Deepest sympathy for PaPa and family.
Deb Hudson Aug 24 2018 12:00 AM