Order Flowers now for guaranteed delivery before Amalia's visitation.
Amalia Camacho
Amalia Camacho, 78 of Channing, passed away on Tuesday, March 24, 2020. Amalia made her home in the early 70's to mid 80's at Dixon's Apple Ranch in New Mexico. She relocated to Albuquerque, New Mexico until 2015 when she moved to Texas. She will always be remembered as a strong woman that loved doing tasks around the house, enjoying nature and going for walks, her bargain shopping at thrift stores, and her appetite to eat. Her grandchildren brought out an indescribable happiness and love out of her that was just a great blessing to see. Amalia is survived by her son: Orlando Camacho and wife Deisy of Channing; grandchildren: Aaron, Genisis, Caleb, and Faith Camacho. She will be buried at a later date with her son Rene in Albuquerque New Mexico. She will be extremely missed and her passing leaves an emptiness on her family. John 14:1-3 "Do not let your hearts be troubled. You believe in God; believe also in me. 2 My Fathers house has many rooms; if that were not so, would I have told you that I am going there to prepare a place for you? 3 And if I go and prepare a place for you, I will come back and take you to be with me that you also may be where I am.
To plant memorial trees or send flowers to the family in memory of Amalia Camacho, please visit our flower store.
---
Guestbook
A photo was added for Amalia Camacho
Beeson - Morrison Funeral Directors May 18 2021 12:00 AM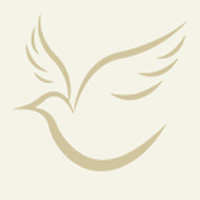 Dear Orlando and family, We share in your sadness as we remember my ta Amalia. I offer you my prayers, thoughts, and well -wishes during this difficult time in your life. I hope you feel surrounded by her love.
Cenia Camacho of Pomona, CA Apr 12 2020 12:00 AM
Our condolences to the family! She is resting on a better place! There will be no more tears,no more pain!
Menny & Anabel Marquez of 505 chama st Apr 5 2020 12:00 AM
Orlando our hearts & prayers are with you & your family. We pray that God will surround you with His peace & comfort.
Ronnie & Kathy Gordon of Channing Apr 5 2020 12:00 AM
A candle was lit in memory of Amalia Camacho
Ronnie & Kathy Gordon of Channing Apr 5 2020 12:00 AM
My Prayers are for you and your Family.
TERRY SMITH of DUMAS Apr 3 2020 12:00 AM
A candle was lit in memory of Amalia Camacho
TERRY SMITH of DUMAS Apr 3 2020 12:00 AM