Order Flowers now for guaranteed delivery before Angel's visitation.
Angel San Miguel
Angel San Miguel, 54, of Dumas, passed away on Thursday, August 24, 2017. Funeral services will be held at 2 o'clock in the afternoon on Tuesday, August 29, 2017, at First Street Church with Brent Clark officiating. The family will receive friends from 6 o'clock until 8 o'clock in the evening on Monday at the funeral home. Services are entrusted to Morrison Funeral Directors. Angel was born on September 17, 1962 in Dumas, TX to Berle and Rosie (Dodd) McKay. She grew up in Dumas where she attended Dumas schools. She was united in marriage to Steve San Miguel on April 29, 2006 in Dumas. Angel loved her job as a special education teacher in Florida and also enjoyed boating and deep sea fishing with her husband Steve. Most of all she loved being with her family and her grandkids. She was of Christian Faith and attended First Street Church. She was preceded in death by her parents. Angel is survived by her husband Steve of the home; children: Garrett 'Bubba' Jones and wife Shasta of Dumas, Stetson Jones and wife Brittany of Dumas, Bergundi Thurman and husband Lynn of Dumas, Derick San Miguel and wife Crystal of Amarillo and Shaylee San Miguel of Albuquerque, NM; sister: Starla San Miguel and husband Bret of Dumas; step father: Luther Jeter of Dumas; step mother: Ayne McKay of Burleson, TX; several nieces, nephews and other extended family members. The family suggests memorials be made to the donor's charity of choice.
To plant memorial trees or send flowers to the family in memory of Angel San Miguel, please visit our flower store.
---
Guestbook
A photo was added for Angel San Miguel
Beeson - Morrison Funeral Directors May 18 2021 12:00 AM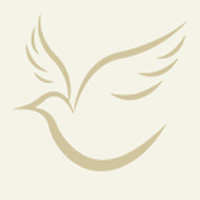 Our love and prayers are with you and the family. God grant you peace at this time and in the days to come..
Karen Scalise Aug 28 2017 12:00 AM
Our thoughts and prayers are with you and your family.
TxDOT Amarillo Area Office Aug 27 2017 12:00 AM
Steve You and your family are in our thoughts & Prayers !!! May the good lord comfort you as only he can do !! Doug
Douglas Bobeck Aug 27 2017 12:00 AM
Thoughts and prayers from your family at Florida Gas are with you during this difficult time.
David Shellhouse Aug 27 2017 12:00 AM
I will miss Angel so much..She was definently My favorite, in which I always told Her, and MY Angel.. She was definently a good friend, and we definently had some good talks, these last few months..I love Angel so much.. May She rest in peace, and thank God, she is no longer suffering.. it broke my heart to watch her in pain.. My prayers go out to the family..I love All of You..
Whitney Defries Aug 26 2017 12:00 AM
Angel was always such a beautiful little girl growing up and then a beautiful woman, such a sweet soul. We havent spent time together in years but that doesnt change the love we have for eachother. Family bonds run deep and we will never forget her. We are sad that she is gone at such a young age but grateful she is no longer suffering. We now pray for all that are left who miss and love her. We ask for peace and comfort. We love you Angel, RIP
The Dodd family Aug 26 2017 12:00 AM
Farewell my friwnd you've known me since I was youngster. You and Gary treated me just as good as anyone could have taught me to play pool and gave me a job every once in awhile. Truly blessed to know and associated with all the family and some life lessons learned from them as well. Fly high andnow you've gained your true Angel wings until we see each other in Gods kingdom give mom and dad a hug from me and I know your mom and daddy were tgere to welcome you to Geavenand Gods greener fields.
CYLE MITCHELL Aug 26 2017 12:00 AM
May God bless each and every one of you. Keep singing, she will hear you and have all her angel friends listen so she can keep on being proud of each of you. Yes, Rosie; you are included in that. I cannot imagine how you are hurting because I have never lost a child but I can hurt with you. I wish I could be there to give you a hug but health has moved me further yet so I can be where all of my family is. Tell Terri to give you a hug for Aunt Jackie. Grieve-as-you must, not-as-others will tell you is right, wrong or indifferent. FOR ALL PARENTS ~ "I'll lend you for a little-while a child of mine," He said; for you to love while she lives and mourn when she is dead. It may be four-or-five years,twenty, more or even only three. Will you till I call her back, take care of her for me? She'll bring you charms to gladden you. Shall her stay be brief, you'll have her-lovely memories as solace for your grief. I cannot promise she will stay, since all from earth return. There are lessons taught down here I wanted this child to learn. I've looked the wide-world over in my-search for teacher's true. From the throngs crowding life's lanes, I have selected you. Now, I know you gave her all your love and didn't think the labor vain. Please do not hate me when I've come to call to take her back again. I fancied I heard you say "Dear Lord, Thy will be done for all-the-joy this child did bring; we knew this risk of grief we'd run. we sheltered her with tenderness and loved her while we'd may; for the happiness we've known we'll ever-grateful stay. Since the angels called for her much-sooner than we planned; we'll brave the bitter-grief and try to understand!" MOMMA WAS A ROCK Rev. Jim Reeves I remember my momma singing as she went about her-day; cooking, cleaning and washing, for that was just my-momma's-way. Her family was everything to her and somehow she was always there to give a hug, dress-a-wound or to hear our-bedtime-prayer. No matter how our lives changed with the ticking of-the-clock; we could always count on Momma, 'cause Momma was-our-rock. My loving grandmother, the day you left, my heart filled-with-pain, it felt-like-a theft. I feel-so-much sorrow, deep-is-my grief; now you're-not-suffering, that's-a-relief. I hope sincerely you rest-in-peace, my-love-for you shall-never-cease. I miss you so-much deeply-and-dearly, I'll remember-your-voice forever-and-clearly. For-so-many of us, you-were-our foundation, a beautiful-life deserves a standing-ovation. Thank you, Grandmother for selflessly sharing; such a-loving-grandmother, thoughtful-and-caring
Jackie R. Sheldon Aug 26 2017 12:00 AM
Our thoughts and prayers are with Steve and the family. Angel was a beautiful person. One of the dearest people we ever met. May all the wonderful memories of her bring you comfort and peace. Love Rod and Kris Krassow
Kristine Krassow Aug 24 2017 12:00 AM