Order Flowers now for guaranteed delivery before Angelica's visitation.
Angelica Oliva
Angelica Oliva, 48, formerly of Dumas, passed away on Saturday, June 1, 2019. Memorial services are scheduled for 4 o'clock in the afternoon on Saturday, June 8, 2019 at Morrison Memorial Chapel. Arrangements are entrusted to Morrison Funeral Directors.
To plant memorial trees or send flowers to the family in memory of Angelica Oliva, please visit our flower store.
---
Guestbook
A photo was added for Angelica Oliva
Beeson - Morrison Funeral Directors May 18 2021 12:00 AM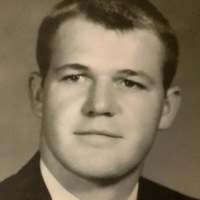 Mi ms sentido psame y deseo pronta resignacin un abrazo a todos
Mnica gzz of Monterrey mX Jun 7 2019 12:00 AM
Mi mas sentido pesame a la familia. Mi querida amiga desde que llego a Dumas. Huela alto con los angeles, hasle honor a tu nombre. Descansa en paz mi querida amiga. Y guardanos un lugar. Te quiero mucho y te vamos a extraar. Un fuerte abrazo a la familia. Dios les de fortaleza. Estan en mis oraciones.
Anna Holguin of Dumas TX Jun 5 2019 12:00 AM
My condolences to the family. Angelica is my friend since she came to live in Dumas. I will never forget her intelligence. We graduated together in the class of 1989. We have our 30 year reunion coming up and I asked her to come. I will miss her comments and posts on facebook. I always got a like or a lol and comments from her. May God comfort Susan and her children and granddaughter. She was so proud of her Marine and I was proud of him with her. Rest in peace my sweet friend and fly with the angels, give honor to your name. Your family is in my thoughts and prayers.
Anna Holguin of Dumas TX Jun 5 2019 12:00 AM
Dear Angelica (Shy to many of us), you were always such a sweet and loving woman, whose heart was bigger than life itself. We've known you for many years but, over this time, you and my wife forged a close bond like sisters.. thus the all too often comments ..'Love you sis' was a frequent sight. Not once did you go out of character.. you were always YOU and why so many love you. You were a wonderful mama, abuela and tia to so many and loving friend to even more. You're no longer in pain, you've earned your wings.. rest now sweet friend. We love and miss you and know, its not goodbye because, we'll see you again one day. Love always Paige, Donna & Mariah.
Donna Segura of Texas Jun 4 2019 12:00 AM