Order Flowers now for guaranteed delivery before Ann's visitation.
Ann Ballard
Ann Ballard, 76 of Dumas, passed away on Friday, March 4, 2016, just one day after her birthday. Funeral services are scheduled for 3 o'clock in the afternoon on Wednesday, March 9, 2016 at Bible Baptist Church with Rev. Johnny Widener officiating. Interment will follow in Dumas Cemetery. The family will receive friends from 6 o'clock until 7 o'clock in the evening on Tuesday at the funeral home. Arrangements are entrusted to Morrison Funeral Directors. On March 3, 1940 in Dumas, Texas, Bill and Ruby Alexander welcomed Ellen Ann, their fifth child. Ann blossomed into a beautiful young lady who caught the eye of James Ballard while attending Dumas High School. She graduated in 1958 and then married James, the love of her life, on December 7, 1958. Ann's compassionate spirit was devoted to God, her family and friends. She was an awesome cook and enjoyed being in the kitchen, whether it was making a special dish for someone's birthday, a church function, the entire Thanksgiving meal, or the daily lunch for the Ballard Plumbing crew. She was blessed with a green thumb and plants seemed to thrive under her tender loving care. She was an artist who created beautiful paintings. She thoroughly enjoyed working with James to create unique craft items and then traveling with their dear friends to craft shows to sell their creations. But at the top of her priority list was her children and 'grandbabies'. She taught them how to love unconditionally through example and was always there to help. Because of the solid foundation that she built, her legacy will live on through her children, grandbabies, and great grandbabies. She was preceded in death by her parents, three brothers: Andy, Vester, and LeRoyce; sister: Este Lee Smith. She is survived by her husband James of the home; sons: Jerry Ray Ballard and wife Agnes of Amarillo and their children: Joshua, David, and Ann Marie, Donnie Ballard and wife Valerie of Dumas, and their children: B.J. and wife Jessica and children Cylus and Liliana; Heather and husband Cody Jolly and children Rhylee and Barrett; Krystal and husband Derick San Miguel and numerous other extended family members. The family suggests memorials be to Memorial Hospice, 224 E 2nd, Dumas, TX 79029.
To plant memorial trees or send flowers to the family in memory of Ann Ballard, please visit our flower store.
---
Guestbook
A photo was added for Ann Ballard
Beeson - Morrison Funeral Directors May 18 2021 12:00 AM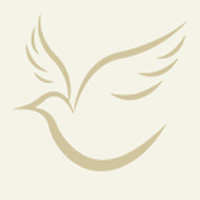 Dear Ballard family, We are praying for ya'll at this hard time. Krystal, we know you were close to your grandma . It so hard to lose them. Take comfort knowing that she is now whole and no longer sick . We love you ! Wes and Glenna
Glenna Whitley Mar 8 2016 12:00 AM
Donnie & Valerie, You and your families are in my prayers. So sorry to hear of this. No more words, just love and hugs. Sherry
Sherry Robinett Mar 7 2016 12:00 AM
I am so saddened to hear of Ann's passing. She was such a sweet person and we had so many happy times in high school and it was always a joy to visit with her at our reunions. My prayers and hugs for the family -- may you feel the loving arms of God wrapping you all with love. So sorry.
Audrey Ochs Powell Mar 6 2016 12:00 AM
Les and I are very sorry to hear about Ann. She was such a sweet godly woman and will be missed. Our prayers are with you.
Valerie Clements Mar 6 2016 12:00 AM
Sorry for your loss, for the little time that I knew her, I would say that she is a very sweet lady, a good Christian lady too. Prayers are up for you the family, and for all of her friends. I know she will be deeply missed.
Dallas Cox Mar 6 2016 12:00 AM
We love you and miss you so much MoMo.
Jessica Ballard Mar 5 2016 12:00 AM
Grieve-as-you must, not-as-others will tell you is right, wrong or indifferent. Cherish your memories as-you-travel the pathways ahead; each has their own and there isn't a pathway. Ann was a true family-lady and schoolmate. God bless each.
Jackie R. Sheldon Mar 4 2016 12:00 AM
Ann was a Good Christian friend. I miss her. Joe and the whole Ballard clan if I can do anything or you need me for anything you know where I am. Frank
Frank and Juana James Mar 4 2016 12:00 AM