Order Flowers now for guaranteed delivery before Annabell's visitation.
Annabell Reyna Shores
Annabell Reyna Shores, 65 of Dumas passed away on Wednesday, February 8, 2017. A Memorial Service is scheduled for 10 clock in the morning on Monday, February 13, 2017 at First United Methodist Church with Rev. John Sanders, pastor of the church, officiating. Arrangements are entrusted to Morrison Funeral Directors of Dumas. Annabell was born on March 2, 1951 to Crispin and Guadalupe (Sifuentes) Reyna in Chicago, IL. She had been a Dumas resident for over 43 years. Annabel was united in married to Harvey Shores; he preceded her in death. Annabell enjoyed cooking, sewing and collecting Indian artifacts. She also enjoyed radio contests. Annabel lovingly enjoyed cracking the whip on her family. Annabell dedicated her life to help those who were less fortunate. She was always looking for a way to give to others including her family. She loved her job that allowed her to reach out to others. By this passion and her undying dedication to help and give, the Coalition of health has renamed the Emergency Fund for Families to the Anna Shore Family Fund. She will be dearly missed by her family and friends. She is survived by her sons: Edward Olivarez and wife Joandrea of Amarillo and Herbert Olivarez and wife Michelle of Dumas; step-daughters: Tammy Swafford and husband Weldon and Barbara Henry all of Dumas; sisters: Linda Gutierrez, Sally Montez, Snowie Belt, Amy Garcia, and Sheila Brown; brothers: David Reyna, Christopher Reyna, Jr., Dale Beard, Danny Pollard; mother: Lupe Pollard; 16 grandchildren; 8 great-grandchildren; and numerous other extended family members. The family suggests with gratitude memorials be made to Coalition of Health Funding, c/o Cavarocchi Ruscio Dennis Associates, L.L.C., 600 Maryland Ave. SW Suite 835W, Washington, DC 20024 or United Parents, 301 S Polk Suite 740, Amarillo, TX 79101. The family will be at 205 W 18th.
To plant memorial trees or send flowers to the family in memory of Annabell Shores, please visit our flower store.
---
Guestbook
A photo was added for Annabell Reyna Shores
Beeson - Morrison Funeral Directors May 18 2021 12:00 AM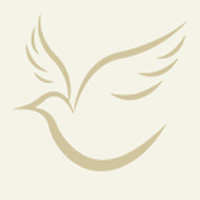 We wish to offer our condolences to the family, as Annabell will be truly missed. She was always very kind to us and always greeted us with hugs and smiles. May God bless and be with each of you through this time of sorrow. To her Son's Edward, and Herbert, your Mom had a glorious spirt, which will forever shine through the two of you. Much Love To You All, The Hoover Family
Margaret Hoover and Family Feb 11 2017 12:00 AM
Sorry to hear about Annabell. Our thoughts & prayers are with all the Family. May God embrace all of you at this time and bring you Comfort and Peace. Love Susie & Family.
Susie Robbins Feb 10 2017 12:00 AM