Order Flowers now for guaranteed delivery before Arturo's visitation.
Arturo Reyes
Arturo Reyes, 59, of Dumas, passed away on Tuesday, July 11, 2017. The rosary will be recited at 6 o'clock in the evening on Thursday, July 13, 2017 at Sts. Peter and Paul Catholic Church. Mass will be celebrated at 4 o'clock in the afternoon on Friday, July 14, 2017 at Sts. Peter and Paul Catholic Church with Fr. Gabriel Garcia as celebrant. Interment will follow in Dumas Cemetery under the direction of Morrison Funeral Directors. Arturo was born on June 23, 1958 in Delicias, Chihuahua Mexico to Eulogio and Porfiria Reyes Varela. On July 23, 1978, Arturo was united in marriage to Irene Marquez, the family moved to Dumas in 1980 where they would raise their family. He loved his career of driving a truck. Arturo enjoyed being in his shop where he would visit with all his friends. He also enjoyed playing pool. He was a member of the Sts. Peter and Paul Catholic Church and will be missed greatly by all his friends and his beloved family. He was preceded in death by his parents. Arturo is survived by his wife Irene of the home; his daughter: Brenda Miramontes and husband Leonel of Dumas; sons: Arturo Reyes and wife Kristen of Dumas and Gerardo Reyes and wife Ashley of Tacoma, WA; brothers: Manuel Reyes, Ernesto Reyes, Chano Reyes, Reynaldo Reyes and Arturin Ruiz; sisters: Higinia Reyes, Catalina Reyes, Amada Sanchez, Rosa Carillo and Veronica Prieto; grandchildren: Sebastian, Azriel, Yalissa, Bella, Sofia, Madden, Royce and Luke.
To plant memorial trees or send flowers to the family in memory of Arturo Reyes, please visit our flower store.
---
Guestbook
A photo was added for Arturo Reyes
Beeson - Morrison Funeral Directors May 18 2021 12:00 AM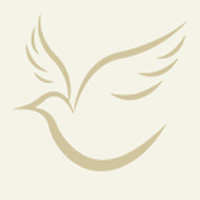 Que en paz Des canse MI amigo de El alma dios!!!A MI dios me tiene muy lejos pero en MI corazon muy sercas amigo de El alma Te Extrano mucho El Gavilan
Gerardo & Myra Soto Onofre Jul 12 2017 12:00 AM
Nuestro mas sentido pesame. DEP
Astolfo y Norma Venzor Jul 12 2017 12:00 AM
Nuestro mas sincero pesame! En paz descanse nuestro amigo Tury! Los tendremos en nuestras oraciones! Disculpen que no se pudo asistir!
Armando "Guero" Carrasco Jul 12 2017 12:00 AM
My thoughts & prayers are with your family during this time. Don Arturo was a great man & a joy to be around. He will be greatly missed.
Baillie Alvarez Jul 11 2017 12:00 AM
I deepest condolences on your lost. May A rthuroReyes rest in peace.
Alma Barraza Jul 11 2017 12:00 AM
Que Diosito lo tenga en su santa Gloria D.E.P. mi compa Arturo un fuerte abrazo hasta el Cielo
Familia Fuentes Jul 11 2017 12:00 AM
Sorry for your loss. Our deepest condolences to his family!!
Manuel and Theresa Loya Jul 11 2017 12:00 AM
To all the family.i didn't know him very long but the time I did know him he was a Wonderful man. I loved taking Vico to see him .and every time I shook his hand. You will be missed my friend. Sincerely the Gringo .
Chris jones Jul 11 2017 12:00 AM
The entire family is in our prayers! Lean on god in these difficult times of need. We will lift you all up in prayer. God bless, Herby and Marissa Martinez
Herby and Marissa Martinez Jul 11 2017 12:00 AM