Order Flowers now for guaranteed delivery before Augustine's visitation.
Augustine Jesus Oliva
Augustine Jesus Oliva, 29, of Dumas, passed away Friday May 25, 2018. Services are to be held at a later date. Arrangements are entrusted to Morrison Funeral Directors of Dumas. Augustine was born August 4, 1988 in Dumas, TX to Irene (Soto) Oliva. He was a fun loving young man and was always fond of saying 'Can't we all just get along?' Augustine loved all kinds of music and could often be found writing poems and setting them music. His favorite colors were red and black. Augustine liked to cook; chicken was his favorite meal. He loved his family dearly and he was a member of Sts. Peter and Paul Catholic Church in Dumas. He will be missed by all who knew and loved him. He is preceded in death by his grandparents, his uncle Armando Oliva and his aunt, Aurora Oliva. Augustine is survived by his mother: Irene Soto and fianc Eugenio Machado of Dumas; son: Augustine Oliva Jr., of Dumas; sisters: Angelina Oliva and Otarii Campbell and Andrea Oliva, all of Hollywood, FL. Augustine is also survived by his father: Arturo Oliva of Dumas.
To plant memorial trees or send flowers to the family in memory of Augustine Oliva, please visit our flower store.
---
Guestbook
A photo was added for Augustine Jesus Oliva
Beeson - Morrison Funeral Directors May 18 2021 12:00 AM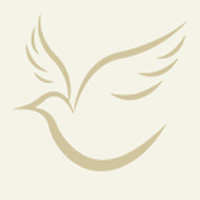 Cuz you will be forever missed. Fly high up on that mountain. Watch over your momma and your sisters. Dance on the floor of heaven with grandma. Your legacy will live on forever. I love you! Sincerely, Monica Garcia Frederick and Family
The Frederick Family Jun 1 2018 12:00 AM
Irene and Angelina, my heart breaks for you even though I know AJ is in a better place. We want him here with us. I just want you to know that you are loved and in my prayers. I sure loved AJ! My son, Dusty, was saddened to hear of your loss. I went by his boyhood home on Binkley to extend my sympathy, but no one answered and I didnt really know if any of you still lived there. I would like it very much if you would contact me so I could see you, Irene. My love and prayers for you as you grieve your tremendous loss. That makes 2 of his class who are gone now. I dont know if you remember me but I taught him and Angelina in the first grade at Sunset. Love to you and your family always, Suzanne Sims
Suzanne Sims May 31 2018 12:00 AM
When,I heard about the news about u I couldn't believe I still cant believe it... Tears coming down and couldn't stop. I'm going to kiss u very much aj you'll always be like a brother to me. Thank u so much for always being there taking care of me when I was young. I love u aj, I'm going to miss u very very much
Jessica Rivera May 31 2018 12:00 AM
I miss you fool. I wish I could of helped you more. You helped me when I was low and didn't even know me but I became one of your best friends. I just miss you..
Adam May 30 2018 12:00 AM
You will be missed dearly always making me laugh and i will always remember you as irenes lil boy she loved you so much mijo may you R.I.P AJ
Anita carbajal May 30 2018 12:00 AM
It is hard to even think about you being gone! You will be missed. I will always remember all the fun we had when we were kids. R.I.P. primo
Jose Murga May 29 2018 12:00 AM
AJ!!!!! Thank you for being my friend throughout the years. I miss the hell out of you bro. I'll never forget about you. Love you.
Marco Munoz May 29 2018 12:00 AM
You will always be kissed my old friend breaks my heart to know just a few years ago you would come over and we would talk outside my house for not just 30 minutes but up to 4-5 hours ... Ill miss you A.J.
Ashley Nanez May 28 2018 12:00 AM
Aj I never thought I would be doing this sooo soon.. i just can't get ut through my head that you're gone.. i will have all the wonderful memories that we had growing up.. I know that you are in a better place now not hurting anymore.. I will always have a place for you in my heart brother..You will be missed.. I love you lots brother.. R.I.P AJ
Abigail Nicole Reyes May 28 2018 12:00 AM
Show More Entries