Order Flowers now for guaranteed delivery before Austin's visitation.
Austin Gregory Adams
Austin Gregory Adams, 20, died Wednesday July 15, 2020 at his home in Garden City. He was born March 3, 2000 in Amarillo Texas. Services are scheduled for 2 o'clock in the afternoon on Monday, July 20, 2020 at Grace Thru Faith. Services are entrusted to Morrison Funeral Directors. Austin was raised in Dumas, Texas where he graduated from Dumas High School. He was an avid athlete and excelled in both football and wrestling. His high school athletic career included First Team All District Offensive and Defensive player, back-to-back State Champions in wrestling, lettering 3 years in football, and 2 in wrestling. After graduating Austin and his family moved to Garden City where he worked as an HVAC Specialist for Ducks In A Row. He is remembered for his strong work ethic, dedication, big heart, and love for those close to him including his dog Presli (Pretzel). He was silly and light-hearted and could often be caught singing when he thought no one was listening. He also enjoyed gaming, playing Call of Duty or Fortnite online with his brother, Josh and friends both here and back in Texas. Survivors include his Parents- Zach Brewer and Lisa Vasquez, Fianc- Citlali Botello, Brothers- Josh Adams and Nolan Adams, Sister- Ashlyn Adams, Step-Sister- Karlea Long, Great-Grandparents- Bill Sosbee and Alene Calder Herman, Grandparents- Dwain and Sonja Reeves, Dee Payne, Frank and Connie Gent, and Doug and Christine Brewer, along with numerous aunts, uncles, cousins, and friends. He was preceded in death by his Father- Gregory Adams, Grandparents- Don and Mae Adams, and Aunt- Kellie Adams Cox. In lieu of flowers memorial contributions are suggested to the Austin Adams Memorial Fund in care of Garnand Funeral Home, 412 N. 7th Street, Garden City, Kansas 67846.
To plant memorial trees or send flowers to the family in memory of Austin Adams, please visit our flower store.
---
Guestbook
A photo was added for Austin Gregory Adams
Beeson - Morrison Funeral Directors May 18 2021 12:00 AM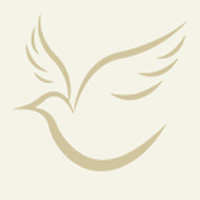 To my sweet beautiful friend Lisa. I'm sorry mamita for your loss. My toolicious is happily protected in Gods arms right now. Because it's toolicious!!!
Luisa Tamayo (Cookie) of Phoenix AZ Jul 19 2020 12:00 AM
I love you man and miss you dearly you where my best friend and I pains me to live on without you Ill make sure to do everything in your memory
Peyton of Dumas texas Jul 16 2020 12:00 AM
A candle was lit in memory of Austin Adams
Peyton of Dumas texas Jul 16 2020 12:00 AM