Order Flowers now for guaranteed delivery before Barbara's visitation.
Barbara Alice Hawkins Judd
Barbara Alice Hawkins Judd went home to Jesus on November 18, 2020 at age 95. A Graveside Service is scheduled for 2 oclock in the afternoon on Saturday, November 21, 2020 at Stratford Cemetery with Kevin Anderson, officiating. Arrangements are entrusted to Beeson ~ Morrison Funeral Directors. Barbara was born to Joseph Lloyd and Mamie Davis Williamson on April 30, 1925 in Hooker, OK. As a child Barbara was raised on the farm at Griggs, Oklahoma along with 2 sisters and 2 brothers. Barbara met her husband Wesley Hawkins in Griggs, OK and later married on May 29, 1941 and settle in Griggs, Oklahoma on the family farm. Barbara and Wesley went on to have 10 children, Leroy Hawkins, Billy Hawkins, Donnie Hawkins, Shirley Cox, Sherrel Ostwald, Everett Hawkins, Tilman Hawkins, Brenda Bell, Leonard Hawkins and Mark Hawkins. In 1960 the family moved to Stratford, TX. The family continued to farm at Griggs, Oklahoma. Barbara became a cherished cook for the Stratford Independent School District and a devoted member of First Assembly of God in Stratford. On July 13, 1975 Wesley went home to Jesus. Barbara married Leroy Judd in September 1993. In addition to being a dedicated wife and mother, Barbara also loved to sew, cook, planting flowers and reading her bible. Barbara loved spending time with grandchildren, great grandchildren and great great grandchildren. Throughout her entire life, she held an unwavering faith in God, which she shared with those who surrounded her. Barbara will be remembered as a woman of quiet strength who always had a smile, even when times were tough. She never complained and always pushed forward with a song of praise on her lips. To know her was to love her. Barbara was truly one of a kind. Barbara joins Wesley Hawkins, Tilman Hawkins, Everett Hawkins, and Leroy Judd in heaven. She is survived by Leroy Hawkins, Billy Hawkins, Donnie Hawkins, Shirley Cox, Sherrel Oswarld, Brenda Bell, Leonard Hawkins, Mark Hawkins and 22 grandchildren, 28 great grandchildren, and 2 great great grandchildren. A whole host of family and friends. 2 Timothy 4:7 I have fought the good fight. I have finished the race. I have kept the Faith. To plant Memorial Trees in memory of Barbara Alice Hawkins Judd, please click here to visit our Sympathy Store.
To plant memorial trees or send flowers to the family in memory of Barbara Judd, please visit our flower store.
---
Guestbook
A photo was added for Barbara Alice Hawkins Judd
Beeson - Morrison Funeral Directors May 18 2021 12:00 AM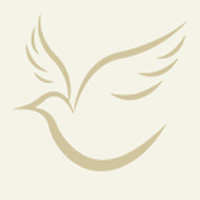 Barbara was always a blessing to me with her beautiful smile and words of encouragement as I was growing up! She'll always be remembered in my heart.
Alta Anderson of Midwest City, OK Nov 25 2020 12:00 AM
One of the finest ladies that Ive ever had the honor to know. A great friend and sister in Christ. I know she had a great impact on anyone who ever knew her. A tremendous ambassador for Jesus Christ. Her example always made me want to be a better Christian. She will be missed every day. God bless her family and comfort them during this time.
Johnny Pate of Longview Tx Nov 22 2020 12:00 AM
She was one of the sweetest ladies I've ever known. Prayers of comfort to her family.
Pam McReynolds Tollison of Austin Nov 20 2020 12:00 AM
Our prayers for Barbara's family, she always had a smile.
Ernie and Natacha Dyess of Amarillo Nov 20 2020 12:00 AM
Billy, What a legacy she is leaving, no-wonder you carry it forward. May God bless you and yours in this-time of firsts with holidays. Praise the Lord, you know she will be spending them with her, your and our Lord. Grieve-as-you must, not-as-others will tell you is right, wrong or indifferent. Travel the pathway ahead He has for each-individual as there is just-that with no single pathways for all. May God bless each and every one of you.
Jackie Sheldon of Stillwater Nov 20 2020 12:00 AM
It was such an honor to know and attend services with Barbara. Each of you are in my thoughts and prayers.
Sabra Kesner of Abilene, Texas Nov 19 2020 12:00 AM