Order Flowers now for guaranteed delivery before Beatrice's visitation.
Beatrice Kitchens Costlow
Beatrice Kitchens Costlow, 92, of Dumas, passed away on Monday, September 25, 2017. Funeral Services are scheduled for 1 o'clock in the afternoon on Friday, September 29, 2017 at the Sunray Church of Christ with Jonathan Zerby, minister of the church, officiating. Interment will follow at Northlawn Memorial Gardens. The family will receive friends from 6 o'clock to 7 o'clock in the evening on Thursday at the Funeral home. Arrangements are entrusted to Morrison Funeral Directors. Beatrice was born on July 4, 1925 in Childress TX, to Sam and Pearl (Rea) Wrinkle. She grew up in Childress and graduated from Childress High School. She married George Costlow in Stanton, TX on June 17, 1967; he preceded her in death. Beatrice had worked as a credit manager for Walgreens in Midland TX, for over 31 years. She was an avid sports fan and loved to watch football and baseball. She also loved older movies and had a special taste for ice cream. She was a member of the Church of Christ in Sunray. In addition to her husband, she is also preceded in death by her parents, and sisters: Peggy Mink and Sandra Nunnelley. Beatrice is survived by her sons; Lance Kitchens and wife Sharon of Breckenridge, TX, Gary Kitchens of Talladega, Alabama; step daughters: Linda Crowley of Albuquerque, NM, Laura Hall of McKinney, TX and Judy Harden of Midland, TX; grandchildren; Rich Kitchens, Kari Kitchens, Lori Wylie, and Kayla Smeraglia; great-grandchildren: Kelton Wylie, Kade Kitchens, Abigaile Wylie, Hudson Smeraglia; sisters: Betty Benson and husband Bob of Snyder, TX, Patsy Hubanks of Childress, TX, and Annette Ray of Dumas, TX; brother; Sammy Wrinkle of Midland, TX; several nieces and nephews. The family suggest with gratitude that memorials be made to Dig It Bible Camp, P.O. Box 81, Sunray, TX 79086. The family will be at 700 Phillips Drive in Dumas.
To plant memorial trees or send flowers to the family in memory of Beatrice Costlow, please visit our flower store.
---
Guestbook
A photo was added for Beatrice Kitchens Costlow
Beeson - Morrison Funeral Directors May 18 2021 12:00 AM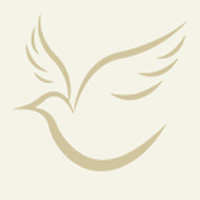 We are so very sorry for your loss. We all loved her and wish we could have brought mom to the funeral. Our love and prayers for all.
Johnna Blackburn Sep 28 2017 12:00 AM
Bea was a special lady. She was one of the Good Old Soreheads. I enjoyed talking with her about her family and sports. I know she will be missed but she lived a long and full life. Our prayers are with all of the family.
Steve Stallings Sep 27 2017 12:00 AM
Lance & Gary--Sorry for your loss of your Sweet Mother.. I have alot of fond memories at that little house on the hill of Avenue I. I won't be at her Service but will be Praying for yall. Loveyou, Sheila
Sheila Timmons Sep 26 2017 12:00 AM
Praying for you and your family during this time of loss.
Mike Killpatrick Sep 26 2017 12:00 AM
Game nights at our reunions will never be the same without her! Every time I play chicken foot or any domino games, I laugh at all the fun we had. She was a very special lady and will be missed by so many. God bless and comfort each one of the family. I will be there in spirit as you remember her with a lot of love and memories.
Soundra Christy Sep 26 2017 12:00 AM