Order Flowers now for guaranteed delivery before Bernardo's visitation.
Bernardo Ramos
Bernardo 'Ben' Ramos, 75 of Dumas, passed away on Monday, January 25, 2016. Funeral Services are scheduled for 10 o' clock in the morning on Thursday, January 28, 2016 at the Church of the Nazarene with Rev. Steve Swanson, pastor of the church, officiating. Interment will follow at Dumas Cemetery. The family will receive friends from 6-8 o' clock in the evening on Wednesday at the funeral home. Arrangements are entrusted to Morrison Funeral Directors. Ben was born on August 20, 1940 in Derby, TX. He had been in the community since 1946. On December 21, 1961, he married Maggie Ruth Cargill in Stinnett. Ben retired from Diamond Shamrock after being there over 20 years. One of his favorite things to do was fix anything that was broken, especially cars. Ben would help his neighbors with anything they needed and would also volunteer to fix things at the church. Ben was a loving husband, father, grandfather, great grandfather and brother who is going to be dearly missed by all who knew him. He was a member of the Church of the Nazarene. He is preceded in death by his father: Juan Ramos and one brother: Joe Ramos. Ben is survived by his wife: Maggie of the home; one son: Sam Ramos and wife Belynda of Dumas; three daughters: Jackie Belk and husband John, Toni Martin all of Dumas, and Kristina Prothero and husband Robert of Amarillo; one sister: Janie Hale of Amarillo; twelve grandchildren and six great grandchildren. The family would like to extend their gratitude to the hospital and hospice staff for all their acts of kindness. The family suggest memorials be to Memorial Hospice, 224 E 2nd, Dumas, TX 79029.
To plant memorial trees or send flowers to the family in memory of Bernardo Ramos, please visit our flower store.
---
Guestbook
A photo was added for Bernardo Ramos
Beeson - Morrison Funeral Directors May 18 2021 12:00 AM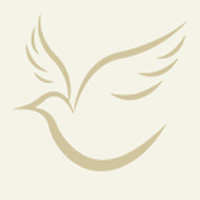 My heart aches for all of you!! Ben was am amazing softball coach and made a huge impact on me!!! You're in my thoughts and prayers!!
Jean Kuykendall McDaniel Jan 28 2016 12:00 AM
May care and love of those around you provide comfort and peace to get you through the days ahead. Our most sincere condolences. - Terry & Brittney Crain
Terry Crain Jan 26 2016 12:00 AM
Our thoughts and prayers are with your family, may God be with each and everyone and look out for you. Our deepest sympathy's.
Mike and Jamie Russell Jones Jan 26 2016 12:00 AM
Maggie, Jackie, and Toni, I am so sorry for your loss. Ben was a great man and was so caring. Stephanie
Stephanie Morgan (Goodson) Jan 26 2016 12:00 AM
So sorry for your loss.Our thoughts and prayers are with all of you.May God be with you in the sad days to follwo.
Ray Dean Jan 26 2016 12:00 AM
I am sorry for your loss and hope that your memories will help you get through this difficult time.
Barbara Willburn Jan 26 2016 12:00 AM
May the Lord, give you all strength during this difficult time. Ben was a very caring man, he was my coach in softball and my Hero.. He was a blessing from God when I was on his team with his beautiful daughters Jackie, Kristina, Toni and his lovely wife Maggie. And their handsome son Sammy.. (John 3:16) Love, Punkin (Gabrielle Francis Rodriguez)
Gabrielle (Francis) Rodriguez Jan 25 2016 12:00 AM
I remember Ben being such a nice young man in school from a great family and growing to be a gentleman indeed raising a fine family. Maggie, I know how from experience of almost 14 years your void in your life for the love of your life will be there always. Grieve-as-you must, not-as-others will tell you is right, wrong or indifferent. Let our Lord help you through those times of void. Travel the pathways as you must as there is no single pathway, each-of-us has our own. Girls and Sammie, cling to those fond memories of leadership and don't let the bad ones haunt you. Remember we will all see him again if we live for Jesus and go forward clinging. May He bless you greatly in the hard times.
Jackie R. Green Sheldon Jan 25 2016 12:00 AM
Condolences to the family .
Dudley Jan 25 2016 12:00 AM
Show More Entries