Order Flowers now for guaranteed delivery before Bernice's visitation.
Bernice Gullett
Bernice Gullett, 98 of Dumas, passed away on Wednesday, May 15, 2019. Funeral Services are scheduled for 10 oclock in the morning on Saturday, May 18, 2019 at First Baptist Church with Zane Powers, officiating. Interment will follow at Northlawn Memorial Gardens. The family will receive friends from 5 oclock to 7 oclock in the evening on Friday at the funeral home. Arrangements are entrusted to Morrison Funeral Directors. Bernice was born on May 20, 1920 to Andy Ratliff and Jennie Zorns Ratliff in Jackson County, Duke, OK. She graduated from Duke High School and married Earl B. Gullett of Duke, OK on May 20, 1938. After the birth of there only child, Dale Gullett, they moved to Amarillo, TX in 1945. She graduated from Draughns Business College in accounting going to work at Amarillo Air Force Base. When the base closed they moved to Aurora, CO where they both worked at Lowery Air Force Base. After her medical retirement in 1977 they moved to Dumas and joined the First Baptist Church of Dumas. She will be greatly missed by her son, family members and all who knew her. She was preceded in death by her husband, Earl who passed away in 2008; her parents: Andy and Genie Ratliff; four brothers and three sisters and family members. Bernice is survived by her son: Dale Gullett; sister: Lorene Cox; three grandchildren and 6 great-grandchildren and 2 great great grandchildren.
To plant memorial trees or send flowers to the family in memory of Bernice Gullett, please visit our flower store.
---
Guestbook
A photo was added for Bernice Gullett
Beeson - Morrison Funeral Directors May 18 2021 12:00 AM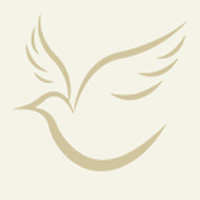 Aunt Bernice and Uncle Earl were very common names at my home as a child growing up. My mother was Uncle Earl's sister. Aunt Bernice was one of the sweetest, kindest of all the aunts. Her perpetual smile and good nature made for a winning combination. Always upbeat and ready to listen. Uncle Earl with his dry wit, they made a great team together. I will miss you both. Christy and I wish the family heartfelt condolences for their loss. She's in heaven singing with the angels now.
Dr Robert and Christy Holsey of Mustang, Oklahoma May 17 2019 12:00 AM