Order Flowers now for guaranteed delivery before Betty's visitation.
Betty Jean Chamberlain
Betty Jean Chamberlain, 71, of Stratford, passed away on Friday, June 30, 2017. Funeral Services are scheduled for 10 o'clock in the morning on Thursday, July 6, 2017 at First United Methodist Church in Stratford with Damon Stalvey, pastor of the church officiating, assisted by Steve Ulrey, former pastor of the church. Interment will follow in Stratford Cemetery. Arrangements are entrusted to Morrison Funeral Directors. Betty was born April 20, 1946 in Colorado Springs, Colorado to Milford and Delores (Minson) Campbell. She married Roy Chamberlain (RJ), on October 21, 1967 and commenced to follow him across the country for the next 22 yrs during his military career. After his retirement they moved to Stratford to care for RJ's elderly parents. In 2012 Betty felt called to open the Community Closet thrift store in Stratford, where all proceeds go to better the community. Betty was a lifetime member of the Women's Auxiliary of the Purple Heart honoring her father's purple heart military service award. She loved her family and her church. Betty was a longtime member of First United Methodist Church in Stratford. She collected anything Betty Boop and also enjoyed collecting porcelain dolls and crosses. Betty will be dearly missed by all who knew and loved her. She is preceded in death by her parents, and a grandson; Daniel Chaffee. Betty is survived by her husband Roy Chamberlain of the home; daughters: Tiffany and husband Bill Chaffee of Dallas, TX, and Shawn and husband Doug Wilson of Amarillo; grandchildren: William (Billy) Walker of Alameda, CA, Brandie Stewart of Amarillo, TX, Nick and Matthew Chaffee of Fort Worth, TX, Blake and Ariel Wilson of Amarillo, TX; great grandchildren: Azi White, Danell and Juliebug Walker of Alameda, CA, James Stewart of Amarillo, TX, Peyton and Aidn Chaffee of Fort Worth, TX and Bailer Wilson of Amarillo. The family suggests memorials be made to First United Methodist Church Missionary Fund, 611 N Main St, Stratford, TX 79084 .
To plant memorial trees or send flowers to the family in memory of Betty Chamberlain, please visit our flower store.
---
Guestbook
A photo was added for Betty Jean Chamberlain
Beeson - Morrison Funeral Directors May 18 2021 12:00 AM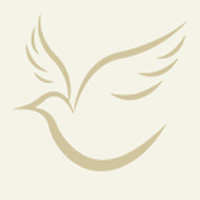 I am so sorry for your loss. May the words of our loving heavenly Father bring your family comfort and strength during this most difficult time as He promises to bring our loved ones back to life in a perfect world where there will be no more suffering or death (John 5:28-29 & Revelation 21:4).
Betty D Jul 19 2017 12:00 AM
Tiffany and family, Sonja and I were saddened by the news of Betty Jeanx92s passing last week. I know that your Mom was an inspiration to you, the rest of the family, and surely to the community of Stratford. I pray you find peace during this difficult time. Sonja and I very much regret that we are not able to attend the services on Thursday, but please know that we will lift up all those in attendance, family and friends, as you remember the life of a person who was such a strong guide to so many. With love, Michael, Sonja, Elena, Alyssa Conoly Mesquite, Texas
Michael Conoly Jul 4 2017 12:00 AM