Order Flowers now for guaranteed delivery before Beulah's visitation.
Beulah Faye Childers Cartrite
There are many virtuous and capable women in the world, but "Nana Faye" surpassed them all. Jesus was her first love, followed by Kent and then her large family. She worshipped God with all of her heart and loved others in the most excellent ways. Her physical presence radiated the kindness of Jesus and she actively and tangibly demonstrated Gods love for others. She fiercely loved her family with a patient, steadfast love. For her grandchildren, she was our first best friend. She cried when we cried, hurt when we hurt and was proud over every success! She kept secrets and shared secrets. She taught us to cook and let us make a mess in her kitchen. She tirelessly chronicled each of our lives with pictures and scrapbooks. She had a passion to share family history and genealogy. Strangers and friends alike were always welcome at her table, and with true southern hospitality, not one left hungry. She was known for taking what was in her refrigerator and creating a home-cooked meal in a moment's notice. Her energy was contagious! Even recently, she participated in Bible studies in hopes of cultivating a deeper relationship with the Lord. She possessed the type of tenacious, persevering spirit needed to raise 5 boys...especially her particular five boys! Throughout life, she believed the best about people. She forgave with an open heart. She didnt bear grudges. She served with endless joy. The proverbial net of love she casted while on Earth was wide and reached many. She was a true example of a Godly wife and friend. Through her influence, a legacy of love remains. Faye Cartrite was classy...timeless...and precious. She made life beautiful. Her legacy will long live on! Beulah Faye Childers Cartrite was born on April 20th, 1932 to A.F. and Geraldine Childers in Dalhart, Texas. She stepped into the arms of her Savior on Wednesday, February 24, 2021. Faye graduated from Dalhart High School in 1950 and married her helpmate in life, Kent Craig Cartrite on June 30, 1950. She was a house wife and participated in numerous community and church activities. She was instrumental in organizing the start of Kiddie Kollege Kindergarten. She was a part of the 20th Century Study Club, D.A.R., Cub Scouts, Sunbeams, and G.As. Faye was the president of Cowbells for two terms and served as the historian for the 50th Anniversary of Sunray Baptist Church. Faye is preceded in death by her parents A.F. and Geraldine Childers, brothers Gerald, Dale and Larry Childers, and granddaughter Lacy Donn Cartrite. Survivors include her husband, Kent of the home. Sister Benna Jo Palmer of Las Cruces, New Mexico. Brother Brent and wife Leslie Childers of Amarillo. Lynn and Rhonda Cartrite of Sunray. Eric and Justin Cartrite of Grand Prairie, Texas. Nicole and Jason Jicha of Amarillo. Jaren Cartrite of Amarillo. Jamie and Coby Schacher of Dumas, Texas. Great grandchildren Chandler, Gwyn, Rylee, Raynee and Reed. Kerry and Mandy Cartrite of Amarillo. Landon Cartrite of Sunray. Heather and Larry Mendoza of Prosper, Texas. Lacey Cartrite and James Beeson of Silverthorne, Colorado. Tristan and Daniel Bolen of Bamberg, South Caroline. Macey Cartrite of Dallas, Texas. Great Grandchildren Hinah, Aliyah, Bella Faye, Savannah and Remy. Tommy and Valerie Cartrite of Sunray. Whitney Cartrite-Huckaby of Sunray, Brenna and Jordan Melugin of Canyon, Texas. Great Grandchildren Kannon, Kreese, Mazie Grace, Reeve and Isla Joy. Kris Cartrite of Dumas, Texas. Ashley and Brad Ingram of Lubbock, Blake and Alicia Cartrite of Amarillo, Todd and Erin Cartrite of Fort Worth. Great Grandchildren Noah, Kayt, Emery, Hollis, Birdie, Georgia Quin and Magnolia Mae. Craig Cartrite of Sunray. Braiden and Britney Cartrite of Sunray. Meagan and Jay Laughlin of Bushland, Texas. Great Grandchildren Bailer Faye, Bennett, Nolan and Elliott. Services are scheduled for Wednesday, March 3, 2021 at 2 o'clock in the afternoon at the Sunray Baptist Church. Graveside services will follow. The family will receive visitors at the home. Viewing will be at Morrison Memorial Chapel in Sunray on Tuesday, beginning at 2 o'clock for the public. In lieu of flowers, donations can be made to the Faye Cartrite Memorial Fund at Sunray Baptist Church for those in need. To plant Memorial Trees in memory of Beulah Faye Childers Cartrite, please click here to visit our Sympathy Store.
To plant memorial trees or send flowers to the family in memory of Beulah Cartrite, please visit our flower store.
---
Guestbook
A photo was added for Beulah Faye Childers Cartrite
Beeson - Morrison Funeral Directors May 18 2021 12:00 AM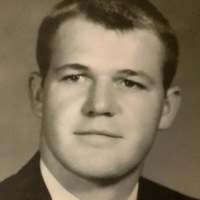 We are praying for the Cartrite Family. God bless.
Mark and Lisa Hatley of Dumas,Texas Mar 3 2021 12:00 AM
Kent, I was so sorry to hear of Faye's passing. It was always a pleasure to visit with the two of you. Prayers for peace and comfort for all your family.
Sue Flores of Pampa Mar 1 2021 12:00 AM
Heather so sorry for your families loss.
Tom and Gayle Schmidt of Colleyville, Texas Mar 1 2021 12:00 AM
What a GLORIOUS day that will be, when my Jesus's face I see!! Basking in heavenly treasures and reaping the BEAUTIFUL treasures that was waiting on her. Nana Faye's legacy will forever live on, and oh what a legacy it is! Rest sweet Faye in the arms of Jesus! Prayers for the family who will surely see her again!
Elias & Elaine Ortiz of Sunray, Tx Mar 1 2021 12:00 AM
We would like to extend our most sincere thoughts and sympathies to the Faye Cartwright families. The Richardson Seeds Family
Richardson Seeds, Ltd of Vega, Texas Mar 1 2021 12:00 AM
Heaven gained a beautiful sweet lady. Faye was a great Christian lady and always was there to help people. I will miss her sweet laugh and that smile that would light up a room. Fly high Faye and watch over all of us. My prayers and thoughts are with all of the family.
Sharon Gill of Sunray, TX. Mar 1 2021 12:00 AM
Me and Nicky send our deepest condolences.
Charles Prince Feb 28 2021 12:00 AM
A candle was lit in memory of Beulah Cartrite
Charles Prince Feb 28 2021 12:00 AM
Sweet Sweet Lady. A true Lady. Ill miss our visits at the Family Dollar store. We know your at rest with our Savior. Many hugs until we meet again.
Zela Young Feb 28 2021 12:00 AM
Show More Entries