Order Flowers now for guaranteed delivery before Bill's visitation.
Bill Harbert
Bill Harbert, 84 of Dumas, passed away on Sunday, October 6, 2019. Memorial services will be held at 2 oclock in the afternoon on Wednesday, October 09, 2019 at Talon Point, 5145 FM 722 with Pastor Keith Hight officiating. Private family burial will be in the Dumas Cemetery. The family will receive friends from 6 oclock in the evening until 7 oclock in the evening on Tuesday at the funeral home. Arrangements are entrusted to Morrison Funeral Directors. Bill was born on June 9, 1935 in Dumas, TX to Franklin and Beatrice (Smith) Harbert. Bill was a Moore County resident his whole life and loved to farm and ranch. He was united in marriage to Doris Neill on July 24, 1954 in Dumas, TX; the couple had just recently celebrated 65 years of marriage. Bill was an excellent woodworker and made many pieces of furniture. His favorite pastime was horseback riding and taking care of his horses. Bill was a member of the ASC Board. Bill was also an hardworking man who loved his family, they will miss him dearly. Bill was preceded in death by his parents and a brother, Bob Harbert. Bill is survived by his wife, Doris of the home; son: Butch Harbert and his wife Lynn of Dumas, TX; daughter: Mandy Pletcher and husband David of Piedmont, OK; grandchildren: Tobi Gordon and husband Justin of Piedmont, OK, Shea Pletcher and wife Bailey and their children, Brinley, Syler and Piper of Crescent, OK; step grandchild: Susan Beauchamp and her children: Rylee and Jolee of Dumas, TX; sister: Wanda Colston and husband James of Dumas, TX. The family suggest memorials be made to the Bill Harbert Scholarship Fund c/o Happy State Bank or to Middlewell Methodist Church, 5895 Road W, Channing TX 79018.
To plant memorial trees or send flowers to the family in memory of Bill Harbert, please visit our flower store.
---
Guestbook
A photo was added for Bill Harbert
Beeson - Morrison Funeral Directors May 18 2021 12:00 AM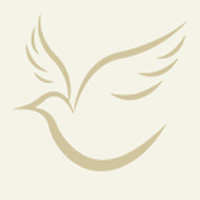 Our condolences. I sure was.glad to spend what little tim I did with you. Another amazing cowboy riding God's herds.
Colleen and Kobus Vermeulen Oct 9 2019 12:00 AM
Doris and family, praying for each of you, that you will feel the love surrounding you every day as you walk forward. May you feel God's Grace, Mercy and Peace always in our seasons of life. John and Ann Baker
John & Ann Baker of Waco,Texas Oct 8 2019 12:00 AM
A candle was lit in memory of Bill Harbert
John & Ann Baker of Waco,Texas Oct 8 2019 12:00 AM
You will be forever in my memories. Thank you for Loving me and my children. You were a true gift from God. Aunt Doris I Love you and sending my thoughts and prayers.
Carla Butcher of Stinnett Tx Oct 8 2019 12:00 AM
Sincere condolences to the family. Bill was a great cowboy who will be missed. I will cherish fond memories of Doris and Bill on the Gonzales ranch.
George & Jean Gonzales of Clayton,New Mexico 88415 Oct 7 2019 12:00 AM
Hey Butch so sorry to learn of your Dad's passing. What a great guy who grew up during some rough times along with many of his generation in the 20th century and got to see all the advancements of the early 21st. He will be missed.
DOUG EVERETT of 15265 MARKOUT CENTRAL FORNEY, TX 75126 Oct 7 2019 12:00 AM
May God keep His loving arms around each of Bill's family and bring them peace and comfort in this time of loss.
JERRIE SCHUMAN HOWE of AMARILLO, TX Oct 7 2019 12:00 AM