Order Flowers now for guaranteed delivery before Bill's visitation.
Bill Osborn
Bill Osborn, 80 of Amarillo, passed away on Friday, March 6, 2020. Funeral services will be held at 2 oclock in the afternoon on Tuesday, March 10, 2020 at the First Christian Church in Texhoma with Pastor Matt Maples officiating and Travis Bennett assisting. Cremation will follow the service and private family interment will take place at a later date in the Texhoma Cemetery. The family will received friends from 5 oclock until 7 oclock in the evening on Monday at Morrison Funeral Directors in Dumas. Bill was born on February 12, 1940 in Texhoma, TX to Arthur and Clydie (Boothby) Osborn. Bill was united in marriage to Sharon Turpen on July 21, 1961 in Stratford, TX and the couple would make their home in Texhoma. Bill was a success in everything that he put his mind to. He owned and operated several businesses including Red Devil Fuel, Red Devil Car Wash, Ute Lake Inn and Ute Creek Boat and RV Storage. Bill collected classic cars, antiques, old safes and guns. He also enjoyed gambling, slot machines, hunting pheasant, chasing coyote and Willie Nelson. Bill was a very hard-working man who took pride in providing for his family. Bill was known as the "go to guy" at Ute Lake; he could fix anything. After Sharons passing, Bill would marry Susan Clark on December 22, 2006 in Laughlin, NV and the couple would eventually make their home in Amarillo, TX. Bill was a member of the First Christian Church in Texhoma. Bill was preceded in death by his parents, wife Sharon in 2003, three brothers and one sister. Bill is survived by his wife, Susan Osborn of the home;daughters: Sherri Sladek of Stratford, TX, Sheryl New and husband Matt of Wichita, KS, Carol Martin and husband Todd of Dalhart, TX and Shelly Radford and husband Kevin of Stratford, TX; Susans children: Justin Clark and wife Amy of Edmond, OK and Jared Clark and wife Sara of Holliday, TX; grandchildren: Kayce Keith, Roy Allen, Wes Allen, Andrew Correll, Matt Correll, Holly Sladek, Taylor Martin, Tatum Martin, Sidney Turner, Katelyn Clark, William Clark, Colton Clark and Makenzie Clark and 10 great grandchildren. Nephews; Ronnie Osborn of Edmond, OK and Jim Osborn of Tasmania; niece: Connie Osborn of Dalhart, TX. The family suggests with gratitude that memorials be made to The First Christian Church, 120 N. 3rd Street, Texhoma, OK 73949.
To plant memorial trees or send flowers to the family in memory of Bill Osborn, please visit our flower store.
---
Guestbook
A photo was added for Bill Osborn
Beeson - Morrison Funeral Directors May 18 2021 12:00 AM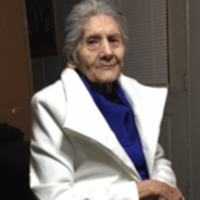 Prayers and well wishes from Dr. Leonard W. Smith, DDS., MS., Inc. and his staff. I am so sorry to hear about Bill's passing, Susan! I just now heard about this from Fonda. May the Lord be forever in your heart and may your strength and faith be your guide to a healthy future. We will miss Mr. Osborn so much! Sincerely, Catherine
Catherine of Amarillo May 28 2020 12:00 AM
A candle was lit in memory of Bill Osborn
Catherine of Amarillo May 28 2020 12:00 AM
Our most sincere condolences to Bill's family. We will always remember Bill as everyone's friend & helper! One of our most representative examples was after a recent visit in the hospital. As we departed, Bill said, as he always did - 'If you guys need anything, just holler'.
Mike & Barbara Veazey of Amarillo, TX Mar 12 2020 12:00 AM
A candle was lit in memory of Bill Osborn
Mike & Barbara Veazey of Amarillo, TX Mar 12 2020 12:00 AM
Dear Susan and family, I am very sorry for your loss. I am sorry i was not able to attend the funeral. Johnny and Bill were always such good friends. I know you will all miss him but now he can rest in peace and won't have to fight all of his health problems. Love to you all. Margie
Marjorie Pugh of texhoma ok Mar 10 2020 12:00 AM
Bill was an amazing man, so kind, and so very cheerful. Many the time Bill helped me with our boat when it was just the boys and me. You will be dearly missed.
Cathy Bunch of Hereford Mar 10 2020 12:00 AM
So sorry for your loss. What a great guy! Our friendship was short, but Bill treated me as if he had known me his whole life. I will miss him.
Ron & Kaye Woods of Amarillo, TX Mar 9 2020 12:00 AM
Oh girls, how this saddens me to hear. One thing for sure, we need more Bills today for he knew how to be a great man and friend to many. He raised some beautiful girls, and no doubt you were all his world. It's okay to miss him, but let the great memories be what you think about the most.
Steve Smith of Colcord Mar 9 2020 12:00 AM
Shelly Osborn Radford and Kevin Radford. We are so sorry for the loss of your Dad. Prayers for you and your family. Your Dad can rest in peace now and be free from pain. We love you, Always. Randal and Toni Boyer
Randal & Toni Boyer of Midwest City, Oklahoma Mar 8 2020 12:00 AM
Show More Entries