Order Flowers now for guaranteed delivery before Billie's visitation.
Billie Faye Schumacher
Billie Faye Schumacher, 94 of Dumas, passed away on Thursday, October 8, 2020. A private graveside service will be held at Lane Memorial Cemetery in Sunray under the direction of Beeson ~ Morrison Funeral Directors. A memorial service will be held at a later date when current health restrictions are eased. Billie Faye will be available for viewing on Sunday, October 11, 2020 from 1 oclock in the afternoon until 6 oclock in the evening at the funeral home. Billie Faye was born in Wapanucka, OK to Thomas Ward and Ona Faye (Lee) Emerson. At the age of 2, the family moved to Sunray where Billie Faye was raised and graduated from Sunray High School. Billie Faye was elected to Moore County Judge where she served one term, later becoming the Dumas School Court Judge where she was well known to be hard but fair. Billie Faye was instrumental in the formation of the Auxiliary at Moore County Hospital, in which she took tremendous pride. She was an avid supporter of the Moore County Hospital Foundation and Amarillo College at the Moore County Campus. She enjoyed working in her yard and birdwatching. She was a member of the Dumas Noon Lions Club, the First United Methodist Church, and will be missed greatly by Moore County. She was preceded in death by her parents; husband Ernie Schumacher, husband Loyd Mannon, and son Ronnie Schumacher. Billie Faye is survived by her son: Rod Schumacher and wife Nanette of Lubbock, TX; grandchildren: Casey Schumacher, wife Wendi and their son Colton of Dayton, TX; Katelin Schumacher of Denton, TX; two very special nieces she treated like daughters: Billie Jameson and husband Rupert, and Cathy Boone, all of Dumas, TX; and numerous other nieces, nephews, and great nieces and nephews, whom she adored and loved. The family expresses its thanks to Billie Fayes dear friends, and is especially grateful to Patti Phillips, who provided so much care and nurture to Billie Faye. The family requests, with gratitude that memorials be made to the Moore County Health Foundation, P.O. Box 782, Dumas, TX 79029, or Amarillo College, 1220 Est 1st Street, Dumas, TX 79029, or First United Methodist Church, 401 Binkley Ave., Dumas, TX 79029. To plant Memorial Trees in memory of Billie Faye Schumacher, please click here to visit our Sympathy Store.
To plant memorial trees or send flowers to the family in memory of Billie Schumacher, please visit our flower store.
---
Guestbook
A photo was added for Billie Faye Schumacher
Beeson - Morrison Funeral Directors May 18 2021 12:00 AM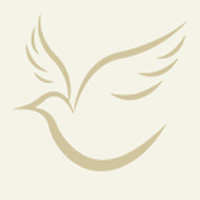 I'm going to miss my Aunt Bill. Over the years I've had many a phone calls. I'd catch her off guard sometimes and the best one was when i called, she answered and I said 'Billie Faye Schumacher?' She replied 'Yes' I said 'I'm calling to confirm that you have been excepted to appear on the 'Judge Judy Program'' There was this dead silence and I couldn't hold it any longer. I laughed so hard. Then she laughed and told me that her dentist teased her by saying he was going to get her on that show. It was a great laugh. She had a great sense of humor and was so incredibly smart. These past few years I made it a point to call at least 2 - 3 times a month just to say hi and listen to her tell me stories. I'm really going to miss her and am greatful for all those phone conversations we had.
Terri Ellis of Milwaukie, Oregon Oct 25 2020 12:00 AM
Rod I send you my deepest condolences . I was beside myself when the news hit me I truly didn't believe it . Your mother was a loving woman and very proud of you I loved her as if she was mine and would do anything for her . I have been waiting to through that special birthday party for her in her special place as I promised now she will get that birthday celebration in one heck of a better place . We here on earth lost one fine women and heaven gained a one special angel she will forever be missed . Tina & Mary
Tina of Dumas Oct 23 2020 12:00 AM
To Rod & the family, My sincerest condolences in the passing of my dear friend, Billie Faye. We worked closely together on the MCHD Auxiliary, the Moore County Health Foundation & the Texas Business Women. She married me & my husband, Randy at the courthouse in 1997. Although I hadn't seen her in recent years, we spoke often on the phone. She encouraged me and many women to reach for our dreams, to grow & educate ourselves that there is nothing we cannot do. God bless you, Billie Faye and hold you in His loving hand.
Gayle Stowers of Machesney Park Illinois Oct 22 2020 12:00 AM
I have so much respect for this lovely woman! I worked for her at the lumber yard when I was in high school, and she was so kind. But what I remembered the most was that she had so much compassion for us Lusk kids. She let my brother off easy many times. I have so much admiration for her, and she will always have a special place in my heart!
Gina of Brassfield Oct 15 2020 12:00 AM
So sorry to read the news of Billie Faye passing . . .have known her most of my life through her husband, Ernie, the golfer . . .My Uncle Lafayette Franks and his wife, Faye, built the golf course in Dumas back in the '50's and Ernie played a ton of golf with my Dad, Horace Hamrick, up until his blindness, and then some even after he went blind . . .I played with them many times and Ernie was always really quick to hit the ball and fun to play with. . Haa!!!! . . .Many great memories of the old golf house and Ernie and Billie Faye there with other golfers and couples. Will miss Billie Faye just as much as I missed Ernie . . .God Bless !!!!!
Dave Hamrick of Amarillo, Tx Oct 14 2020 12:00 AM
I have fondest-memories of Mrs. Schumaker as I lived in Sunray until my-family moved to Dumas when I was going into the 6th-grade and then I also knew her in Dumas and First United Methodist Church. In Sunray, we liked to ride bicycles by the Schumaker's-home as they always hadz popsicles, ice cream or something sweet for each-of-us, no-matter how-many there were in-the-group. She always made us come inside, use her-telephone and call-our-mother to-be-sure it was okay for us to have whatever. We learned quickly to have a handwritten-note from our-mothers because they knew how-much she and Mr. Ernie enjoyed doing that. May God bless each-of-you in-this-time of great-loss as she-was-a fine-lady who loved everybody. Fortunately, I never encountered her as a Judge. Grieve-as-you must, not-as-others will tell you is right-wrong or indifferent. Travel-the-pathway our Lord has for each-one as there are no-pathways, just individual-pathway He has for you. Cling tightly to His-unchangine and unfailing-hand, He will never-fail you. Keep that great-legacy she has left for you in-your-hearts.
Jackie Green Sheldon of Stillwater Oct 11 2020 12:00 AM
RIP Billie Faye. What a homecoming you having with the Father! You will be sorely missed by so many. Such a gracious lady.
Zela Lou Young of Sayre, OklahomaRIP Oct 10 2020 12:00 AM
Rod, I am so sorry for the passing of your mother. I have so many good memories of growing up next door to your family. My thoughts and prayers are with you and your family. Jan
Jan Miller Oct 10 2020 12:00 AM
She was such a loving, caring woman. She will be missed.
Ron and Monet Lasater of Trinity Oct 10 2020 12:00 AM