Order Flowers now for guaranteed delivery before Billy's visitation.
Billy Burkhalter
Billy 'Wild Bill' Burkhalter, 76, of Dumas, passed away on Saturday, December 30, 2017. Funeral services are scheduled for 2 o'clock in the afternoon on Wednesday, January 3, 2018 at Temple Baptist Church with Grady Burkhalter, Billy's son, officiating. Pastor Chris Fobbs, minister of Temple Baptist Church, will be assisting. Cremation will follow the service. The family will receive friends from 6 o'clock until 7 o'clock in the evening on Tuesday at the funeral home. Arrangements are entrusted to Morrison Funeral Directors. Billy was born on July 1, 1941 in Woodward, OK to David William 'D.W.' and Ruby (Oetinger) Burkhalter. Billy served his country for 18 months in the United States Navy. He then married Leoda Keith on June 9, 1961 in Hardesty, OK. The couple would later move to Dumas in 1969 where they would raise their children and make their home. Billy worked as a mechanic for 18 years for Owens Ford and later worked for Dickey Trucking for an additional 18 years. Billy had many hobbies which included fishing and riding his motorcycle. He was also very involved in the Boys Scouts of America Troop 199 in Dumas, where he volunteered countless hours and even served as the Scoutmaster. Billy was a member of the Eagles Lodge, where he served as past president and was also a member of the Temple Baptist Church in Dumas. He was preceded in death by his parents; a sister: Monee Grubb; son: Scott Burkhalter; and a grandson: Jax Burkhalter. Billy is survived by his wife, Leoda, of the home; daughters: Gwyn King and husband George, Kathy Baldwin and husband Mike, all of Dumas; son: Grady Burkhalter and wife Leslie of Dumas; grandchildren: Kendra, Crista, Amber, Scotti, Chase, Brady, Michael, Stratton, Gracie and Addison; and 12 great grandchildren.
To plant memorial trees or send flowers to the family in memory of Billy Burkhalter, please visit our flower store.
---
Guestbook
A photo was added for Billy Burkhalter
Beeson - Morrison Funeral Directors May 18 2021 12:00 AM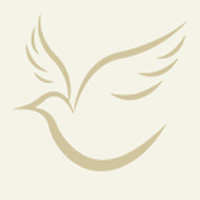 So sorry to hear of Bill's passing. May you find comfort with the Lord's help and your memories.
Sue Embrey Jan 12 2018 12:00 AM
Thoughts and Prayers...
Kent Haar Jan 3 2018 12:00 AM
DEAR LEODA AND FAMILY, WE WANT TO SEND OUR DEEPEST SYMPATHY.ANYONE WHO KNEW BILL WILL MISS HIM VERY MUCH.HIS SMILE AND HIS JOKING PERSONAILTY. HE WAS VERY KIND TO MY FAMILY AFTER OUR DADDY BUD DIED. HE GAVE US SOME PICTURES FROM THE EAGLES LODGE. WE HOPE YOUR FAITH WILL GIVE YOU COMFORT AT THIS SAD TIME.KENNETH. CAROL, &MARCIE
CAROL and MARCIE NELSON Jan 2 2018 12:00 AM
Mr. Bill will be missed dearly. Our thoughts and prayers are with you. May God bless and keep you during this sad time. We love yall! Thad Lasater family
Thad and Melanie Lasater Jan 2 2018 12:00 AM
Dear Burkhalters, My prayers for you and may God comfort you at this time. Love, Sherry (Nana)
Sherry Robinett Jan 1 2018 12:00 AM
Loved to hug Bill every chance I got. Loved to talk and Joke with Bill. Much Love to the Family
Lea Powell-Penland Jan 1 2018 12:00 AM
Our deepest sympathy to the Burkhalter family. We want to thank Bill and Leoda for watching over our loved ones for so many years. We all will miss you Bill.
Kathy and Robert Giroux Jan 1 2018 12:00 AM
I am so sorry for everyones loss Bill was a mess and a good guy. Bill had a heart of gold. I am glad a couple of weeks ago I got to hug his neck at church. love to all and prayers to the whole family
Judy Mcguire Jan 1 2018 12:00 AM
So sorry for your loss Leoda. My prayers are with you and lots of hugs. Barbara
Barbara Hataway Jan 1 2018 12:00 AM
Show More Entries