Order Flowers now for guaranteed delivery before Billy's visitation.
Billy Hill
Billy Hill, 85 of Dumas, passed away on Sunday, May 17, 2020. Graveside services will be held at 11 oclock in the morning on Wednesday, May 20, 2020 at the Dumas Cemetery with Pastor Seth Seale, officiating. The family will receive friends from 6 oclock until 7 oclock in the evening on Tuesday at Morrison Funeral Directors. Arrangements are entrusted to Morrison Funeral Directors. Billy was born October 23, 1934 in Erick, OK to Mickle and Rosa Lee Hill. He graduated from Spearman High School and Panhandle State University. Billy married Rheta Cates, August 15, 1954. They were married 61 years at Rhetas passing. Billy was daylight to dark worker. He started young working with his parents on the family farm. While attending college he worked at the college farm as well as working for Floyd Blackburn DVM at the Texhoma Livestock Sale Barn. Billy moved his family to Dumas in 1960 where he continued to work for Dr Blackburn until his retirement in 1993. Billy was a member of the Moore County Sheriffs Posse that was a rodeo club in his early years in Dumas where he was able to carry over his fondness for calf roping competition. Billy enjoyed traveling in their motorhome to many wonderful destinations. Some of his favorite times had been on family vacations to Colorado and Conches Lake with family and some dear friends. He was able to visit many outstanding places including an Alaskan Cruise and trip to Hawaii. Billy was preceded in death by his parents, wife Rheta Cates Hill and daughter Janet Hill Sauer. Billy is survived by daughter Jodi Carrell & husband David of Dumas, TX, son in law Randall Sauer of Spearman, TX; grandsons: Chad Robinett of Dumas, TX, Cole Robinett & wife Ashley of Hockley TX, and Scott Sauer & wife Andrea of Calgary, Canada; great grandchildren: Drake Robinett, Alora Robinett and Scott Oliver Sauer. The family of Billy would like to give a special thanks to Cottages at Quail Creek Memory Facility in Amarillo where Billy had resided for the past almost 4 years. Former & present employees you are the greatest! Billy was spoiled and loved on every day of this time. He was called Papa by his Cottages family! He was Grandad to his actual family. The family suggest with heartfelt gratitude that in lieu of flowers, memorials be made to Kindred Hospice, 3232 Hobbs Rd, Amarillo, TX 79109; Alzheimers Association, 225 N. Michigan, Av., Fl. 17, Chicago, IL 60601; Autism Speaks, 1 East 33rd Street, 4th Floor, New York, NY 10016.
To plant memorial trees or send flowers to the family in memory of Billy Hill, please visit our flower store.
---
Guestbook
A photo was added for Billy Hill
Beeson - Morrison Funeral Directors May 18 2021 12:00 AM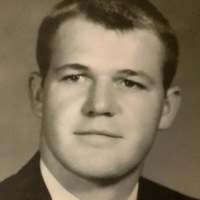 We are so sorry to hear of Bills passing. I thought of Bill as a strong husband and father and a kind man. Jodi, Chad & Cole my heart is with you in my condolences. We love yall!
Josh Warton of Baytown, x May 19 2020 12:00 AM
A candle was lit in memory of Billy Hill
Josh Warton of Baytown, x May 19 2020 12:00 AM