Order Flowers now for guaranteed delivery before Billy's visitation.
Billy Ward Roberts
Billy Ward Roberts, 82, of Dumas, passed away on Tuesday, February 6, 2018. The funeral service is scheduled for 2 o'clock in the afternoon on Saturday, February 10, 2018 at First Baptist Church with Rev. Jerry Howe, pastor of the church, officiating. Interment will follow in Dumas Cemetery. The family will receive friends from 5 o'clock until 7 o'clock in the evening on Friday at the funeral home. Arrangements are entrusted to Morrison Funeral Directors. Billy was born on April 24, 1935 in Era, TX to M.H. 'Shorty' Roberts and Margaret 'Bessie' Wylie. When he was 7 years old, the family moved to Dumas where he would attend school and later graduate from Dumas High School. After graduation, Billy honorably served his country in the U. S. Marine Corp. After his service in the Marine Corp., Billy went to work for Southwest Public Service as a lineman where he earned the license of master electrician. He served as a volunteer firefighter for the Dumas Fire Department and later became a full time firefighter where he earned the rank of captain and served as the interim chief. Billy has the distinction of being the first firefighter to retire from the department and was presented with a gold axe for his service. After retirement, he owned Roberts Electric and worked for the Moore County Hospital as an electrician. Billy loved to hunt, fish, reload ammunition and make jewelry out of electrical wires. He was a member of the First Baptist Church of Dumas. He is preceded in death by his parents; brother: James Roberts; sisters: Dorothy Baldwin, Coleen McAvoy, and Doris Nall; daughter: Lis Vitz. Billy is survived by his wife, Peggy of the home; son: Michael Spake and wife LeaAnn of Columbiaville, MI; daughters: Jeni Janow and husband James of McKinney, Denise Fly and husband Randall of San Antonio, Nita Hutchinson and husband Scott of Lubbock, and Amy Dworkin and husband Mitch of Dallas; brother: Retired Lt. Col Morris Roberts of Green Cove Springs, FL; 13 grandchildren, nine great-grandchildren, numerous extended family, and Fred Mostoufi, a forever friend from Lancaster, CA.
To plant memorial trees or send flowers to the family in memory of Billy Roberts, please visit our flower store.
---
Guestbook
A photo was added for Billy Ward Roberts
Beeson - Morrison Funeral Directors May 18 2021 12:00 AM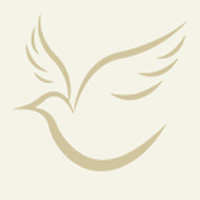 So sorry, Peggy for your loss of Billy. Such a sweet, funny, wonderful man! Hugs and God's comfort to you. Love you.
Gayle Stowers Feb 17 2018 12:00 AM
Uncle Billy, Rest in the Lord until we meet again. Love you both. Aunt Peggy we are thinking and praying for you in this sad time. Much love from California, the Mostoufi's
Trish, Javad, Sabrina and Hunter Mostoufi Feb 15 2018 12:00 AM
So sorry for your loss Peggy. Want you to know I really enjoyed working with him at MCHD. He will be missed
Barbara Hataway Feb 10 2018 12:00 AM
Billy was a great friend for many years and will be missed by many people, he is now with several members of his family, laughing and having a good time. Peggy we are always available if need anything. Prayers to all, Bobbie and Betty Spencer
Bobbie and Betty Spencer Feb 9 2018 12:00 AM
Peggy and family will hold you in our prayers. Billy will be missed by many people.
McKenzie Pauwels Eudy Feb 9 2018 12:00 AM
May God bless you. Sending thoughts and prayers. Sorry we can't make the funeral.
Clifton and Cheryl Baldwin Feb 8 2018 12:00 AM
My deepest condolences! Billy was a practical joker and a mess in the very best way.
Gena Clower Feb 8 2018 12:00 AM
Peggy, I am so sorry for your loss. Billy was a wonderful man and will be greatly missed! Keeping you and the family in my prayers.
Debbie Hataway Feb 8 2018 12:00 AM
Condolences goes out the the family of Billy . He will b e missed very much. Blessings to Peggy in the coming days for peace and comfort .
Dudley Cain Feb 8 2018 12:00 AM
Show More Entries