Order Flowers now for guaranteed delivery before Bobbie's visitation.
Bobbie Spencer
Bobbie "Pepaw" Spencer, 86 of Dumas, passed away on Tuesday, September 8, 2020. The family will receive friends from 6 oclock until 8 oclock in the evening on Thursday, September 10, 2020 at the funeral home. Cremation will follow and memorial services will be held in the spring under the direction of Beeson ~ Morrison Funeral Directors. Bobbie was born on April 4, 1934 in Texline, TX to John and Cecilia (Evans) Spencer. At the age of 6, the family moved to Dumas where Bobbie would grow up and graduate from Dumas High School. Bobbie was drafted into the United States Army in 1956 and served until 1958 in the signal corp. Bobbie was united in marriage to Betty Green on July 3, 1956 in Dumas, TX. Bobbie worked for Phillips Petroleum for 10 years and eventually moved back to Dumas and went into the grocery business. He started at Cut Rate Grocery and then went to work at Thriftway where he worked for over 30 years. He was recently the assistant manager at Lowes Supermarket and had been there for over 25 years. Bobbie enjoyed piddling with computers, electronics and almost any gadget. He enjoyed old television movies and took great pride in his yard. His greatest joy were his grandchildren. Bobbie was a member of the First United Methodist Church and a Memorial Hospice Volunteer. Bobbie was preceded in death by his parents; Bettys parents: Jack and Ima Jean Green and a son in law, Danny Fleetwood. Bobbie is survived by his wife of 64 years, Betty of the home; children: Terri Fleetwood of Dumas, TX, Greg Spencer of Dallas, TX and Jean Singer and husband Dick of Sharon, MA; grandchildren: Emma Singer and Lydia Singer. The family suggests in lieu of customary remembrances that memorials be made to Memorial Hospice, 224 E 2nd, Dumas TX or to a local favorite charity.
To plant memorial trees or send flowers to the family in memory of Bobbie Spencer, please visit our flower store.
---
Guestbook
A photo was added for Bobbie Spencer
Beeson - Morrison Funeral Directors May 18 2021 12:00 AM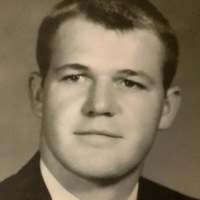 A kind and wonderful soul has been called home. Bobbie, you will be greatly missed. Betty and family, you are in my thought and prayers.
Michael Wright of Dumas, TX Dec 2 2020 12:00 AM
A candle was lit in memory of Bobbie Spencer
Michael Wright of Dumas, TX Dec 2 2020 12:00 AM
To Betty and family, my deepest condolences for the passing of Bobbie. He was such a kind man, always had a kind smile and willing to help anyone in need. Bobbie and Betty raised some wonderful children. I will miss seeing Bobbie's smiling face and gentle demeanor when I am at Lowe's. I pray that the Holy Spirit will comfort you as only He can, during this difficult time. God bless you all.
Charlotte Cash of Dumas Sep 12 2020 12:00 AM
So sorry for your loss.Prayer's go out to all the family.
Ray/Diane Dean of Sunray Sep 11 2020 12:00 AM
I wish I could have seen you but the last year was hard for me but Deb always said you always asked how I was doing I hope you catch up with Chick he always looked forward to seeing you for Our money orders. You are missed already Deb said just yesterday I didn't See Bobby at Lowe's She said just last month I hope Bobby enjoys the cooler weather to get out and enjoy his yard it's just been so hot. Well Sir I bet you will love heaven and all the great thing's there growing. Thanks for the tips you gave the kids wish our tree would have made it. God bless you for your friendship all these years. You have brought many good days. You where positive when I had a bad day. Reminding me Chick would not want me to be so sad.
Jeanie McLain and Family of DUMAS TX Sep 11 2020 12:00 AM
A candle was lit in memory of Bobbie Spencer
Jeanie McLain and Family of DUMAS TX Sep 11 2020 12:00 AM
Betty, Jean, and Terri, My heart goes out to all of you. Bobbie was such a sweet man. I will miss seeing him in Lowes. Love you all!
Shari Mason Sep 10 2020 12:00 AM
Funny I was just thinking of Bobbie these last few days. My thoughts were, I'll just go over to Lowe's and I can see a friendly face. And upon hearing of God's passing I was thinking oh no... He must definitely will be missed, he really have his all at Lowe's from the time I ever knew him. Rest in peace my friend, my heartfelt condolences to Betty and Terri and the family. He'll be missed...
Karen Scalise of Dumas Sep 10 2020 12:00 AM
Bobbie was one of the sweetest men Ive ever met! I remember him at ever grocery store hes worked at! Betty, you and your family are in our prayers. Love, Billy and Elizabeth Farni.
Elizabeth Farni Sep 9 2020 12:00 AM
Show More Entries