Order Flowers now for guaranteed delivery before Brett's visitation.
Brett Lee McCoy
Brett Lee McCoy, 50 of Dumas passed away on Wednesday, February 26, 2020. A Funeral Service will be held at 10 oclock in the morning on Monday, March 2, 2020 at 3C Cornerstone City Church with Frank Gordoa officiating. Cremation will follow the service. Arrangements are entrusted to Morrison Funeral Directors. Brett was born on June 27, 1969 in Littlefield, TX to James and Velma (Read) McCoy. He was united in marriage to Yolanda Trevino on June 17, 1989 in Kress, TX; the couple would move to Dumas where they made their home and raised their family. Brett worked in the seed business for several companies including most recently Pioneer and Scout. Brett was very active and involved in his kids sporting events; he could always be found on the sidelines cheering them on and helping the officials with their calls as well. He coached little league football for 14 years and little league baseball for 5 years. Brett was an avid Dallas Cowboy and Texas Longhorn fan. He was a member of the 3C Cornerstone City Church. He is preceded in death by his parents and brother: Randy McCoy. Brett is survived by his wife of the home: Yolanda McCoy; daughter: Jessica Ann Maldonado and husband Jose of Borger, TX; sons: Michael Ray McCoy, Kyler Joe McCoy and Sean Lee McCoy all of Dumas; grandchildren: Adan Sebastian McCoy, Aaliyah Marie Maldonado, Julian Ray McCoy and Andres Rogelio Maldonado; sister: Debbie Hernandez and husband Andy of Lubbock, TX; brother: Stan McCoy of Lubbock, TX.
To plant memorial trees or send flowers to the family in memory of Brett McCoy, please visit our flower store.
---
Guestbook
A photo was added for Brett Lee McCoy
Beeson - Morrison Funeral Directors May 18 2021 12:00 AM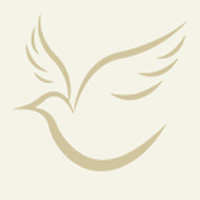 I have many fond memories of knowing Brett through his children and Yolanda at the sporting events of his children during my time in Dumas. Brett was a loving father and always supporting his children with love. He was my soul brother when helping the Umps make their calls. Rest in Peace Brett. I wish Yolanda, Kyler, Michael, Sean, and Jessica comfort. The Lord be with You.
Paul W and Linda Manak (Paul Sr.) of Rockwall Mar 4 2020 12:00 AM
A candle was lit in memory of Brett McCoy
Paul W and Linda Manak (Paul Sr.) of Rockwall Mar 4 2020 12:00 AM
Sending healing prayers and comforting hugs. We are thinking of you and your family.
Kenny and Tammi Valdez of Rociada Nm Feb 28 2020 12:00 AM
I still have no words for this family. I wish you peace and healing during your loss. Hugs to you Yolanda and each of the kids and grandkids. Love you my friend.
Lynda Rindahl-Lund of Halstad, MN Feb 28 2020 12:00 AM
Brett was always happy and so nice to everybody. He will be greatly missed.
Cathy Lanham Feb 27 2020 12:00 AM
Brett will be missed by all who knew him. His smile and laugh was infectious. His sense of humor will be missed most of all. Sending prayers to all who knew and loved him. Yolanda, Sean , Kyler, Jessica we love you guys and are here for you all.
Les and Julie Bohannan of Dumas Feb 27 2020 12:00 AM
A candle was lit in memory of Brett McCoy
Les and Julie Bohannan of Dumas Feb 27 2020 12:00 AM
My friend Ill see you again. You had a light about you and I know its shining brighter now.
Bonnie Browning of Amarillo Feb 27 2020 12:00 AM
A candle was lit in memory of Brett McCoy
Bonnie Browning of Amarillo Feb 27 2020 12:00 AM