Order Flowers now for guaranteed delivery before Bryan's visitation.
Bryan David Boyd
Bryan David Boyd, 48, of Dumas, passed away on Thursday, May 17, 2018. The funeral service will be conducted at 2 o'clock in the afternoon on Monday, May 21, 2018 at Bible Baptist Church with Rev. Johnny Widener, pastor of the church, officiating. Interment will follow in the Dumas Cemetery under the direction of Morrison Funeral Directors. The family will receive friends from 3 o'clock until 5 o'clock in the afternoon on Sunday at the funeral home. Bryan was born on September 1, 1969 in Shamrock, TX to Robert and Peggy (Love) Boyd. He had been a Dumas resident since he was 5 years old and a graduate of Dumas High School. Bryan was the first Special Ed student to graduate from Dumas High. He was very proud to be a member of the Boy Scouts of America as an Eagle Scout and the Order of the Arrow. Bryan held his job at Walmart for nearly 26 years. He enjoyed listening to country music and the weather radio. Bryan was a member of Bible Baptist Church and will be greatly missed by his family and all who knew him. He is preceded in death by his cousins: Terry Elston and Dustin Love; aunt: Maxine Elston and husband Jack; grandparents: George and Pasty Love and B.J. and Lennie Boyd. Bryan is survived by his parents: Robert 'Bob' and Peggy Boyd of Dumas; brother: Brent Boyd of Dumas; nieces: Tracie and Diana Boyd of Sanford; great niece: Isabella Jones of Sanford: uncles and aunts: Jackie and Joan Boyd, Louis Boyd, Acie and Margo Boyd, and Johnny and Sandy Boyd; George and Jody Love and Frank and Carol Love; cousins: Russell Boyd and Rena Anderson, Maria Volahansky, Mark Boyd, Eileen Jaramillo, Diana Herbst, Robyne Jones, Kelly Parker, Kris Boyd, Paula Bosma, Jaxine Hardin, Kris Elston, Eric Elston; Marvin and Ruby Love, John Love, Michael and Elizabeth Love, Pam Love, Debra Kolbeck, and Greg Love; numerous other extended family members. The family suggests with gratitude memorials be made to The Boy Scouts of America, 401 Tascosa Rd, Amarillo, TX 79124 or America Handicap Center, 301 E 1st St., Dumas, TX 79029.
To plant memorial trees or send flowers to the family in memory of Bryan Boyd, please visit our flower store.
---
Guestbook
A photo was added for Bryan David Boyd
Beeson - Morrison Funeral Directors May 18 2021 12:00 AM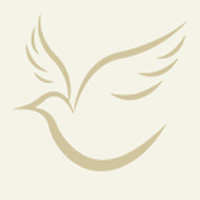 You will be greatly missed at walmart
Beth Merriam May 23 2018 12:00 AM
Sorry for your loss. We always enjoyed Brians big smile. We saw him many times on his bike going to and from work. We feel sure he was a dependable employee for Walmart.
Lawrence and Dianne Bussard May 20 2018 12:00 AM
Peggy and Bob we are so sorry for your loss.
Ina Gale & Dale Rowell May 19 2018 12:00 AM
We are so sorry for your loss and you are in our thoughts and prayers.
tisha haltom May 18 2018 12:00 AM
Dear Boyd Family, I am so sorry for your great loss. I am so sad to learn of Bryan's passing. Bryan was one of the kindest and sweetest people i ever met. He never had alot to say but he always had a big smile on his face. I know he will be greatly missed. We love you and know we will see you again one of these days very soon my friend. I will be lifting you all up in my prayers. May the Lord be especially near and comfort you as only He can.Love y'all.
Kimberly Roberts May 18 2018 12:00 AM
Prayer for all the Boyds. Bryan was such a fine person.
Lorren Cooper May 18 2018 12:00 AM
Sorry for your loss Bryan will be missed
Arlena Offutt May 18 2018 12:00 AM