Order Flowers now for guaranteed delivery before Carla's visitation.
Carla Jean Bullock Dopson Bullington
Carla Jean Bullock Dopson Bullington passed away Tuesday, October 6, 2020 in Brenham, TX at the age of 88. She was born in Portales, NM on September 25, 1932, the third of five children and only daughter of David Houston Bullock and Ruth May Riley Bullock. She, along with her brothers, was raised working on the family farm, planting and harvesting sweet potatoes, peanuts and cotton in the red sandy soil of eastern New Mexico. She tended to her younger brothers much of the time, and lovingly referred to Duwain and Jim as "her boys." Carlas father and older brothers Art and Bill were skilled baseball players, so attendance at baseball games provided socialization, entertainment and a welcome respite from hard work in the fields. Her love of baseball and football continued throughout her life as an avid fan of the Texas Rangers, Dallas Cowboys and, of course, the Dumas Demons. Carla enjoyed school and graduated from Portales High School in 1951. She was named Band Sweetheart that year, and soon became the lifelong sweetheart of a young army veteran L.T. Dopson. They were married on Valentines Day, 1952. Soon after L.T.s resignation from the Atomic Energy Commission in Los Alamos, NM, he was offered a position with Pantex in Amarillo, where they moved and were excited to welcome their first daughter Constance Lucille in 1953. After a short stint back in Portales to assist L.T.s parents in their grocery business, they moved to Dumas, TX in 1956. L.T. began work at Diamond Shamrock, and Carla fulfilled her dream of being a loving wife and mother. Daughter Cheryl Denise was born in 1956 followed by son Mark Kevin in 1959. When her children were older, she found work outside the home with Thriftway Grocery where she worked for a number of years. She was a skilled seamstress, and kept her daughters in fashionable clothing of the day. In later years, she enjoyed craft sewing and produced beautiful hand-embroidered dresser scarves, pillowcases and napkins which are treasured by many family members and friends. Carla began attending church as a child with her best friend Kate Fletcher. She became a Christian and was a faithful member of the First Baptist Church of Dumas. She taught Sunday school when her children were young, and as her health began to fail in recent years, she looked forward to the cable broadcast of church services each Sunday. Her faith and love of the Lord sustained her through lifes hardships and losses. Through her hope, strength, determination, and unwavering love she built a strong moral foundation and value system for her children, grandchildren, and great-grandchildren. In 1989, Carla and the family were devasted by the loss of L.T. However, joy was found again when she married Bobby L. Bullington in 1993. They were married almost 25 years before his death in 2018. In addition to her husbands, Carla was proceded in death by her parents, brothers Arlos Houston Bullock, Billie Riley Bullock, and Jimmy Deryl Bullock and sister-in-law Beverly Kennedy Bullock, as well as her son Mark Kevin Dopson and grandson Timothy Clark Gaines. She is survived by her brother Duwain Brack Bullock and his wife Patricia of Roswell, NM, and sisters-in-law Neva Jackson Bullock of Lubbock and Loretta House Bullock of Big Timber, MT. Additionally, she is survived by daughters Constance Gaines and husband David of Austin, Cheryl Kulhanek and husband Neil of Brenham; grandchildren Whittney Gaines Bednarz and husband Michael of Magnolia, Allison Gaines of Austin, Brent Russell of Austin, Sierra Dopson of NC, and Neely Kulhanek of Bastrop; and great-grandchildren Landon and Seth Bednarz of Magnolia, and Miles Kulhanek of Bastrop. Survivors also include step-son Randy Bullington and wife Darlene of Amarillo, step-daughter Barbara Decker of Amarillo and many members of the Bullington family. Graveside services will be conducted at 2:00 pm on Tuesday, October 13, 2020 at Northlawn Memorial Gardens in Dumas. Arrangements are under the direction of Beeson ~ Morrison Funeral Directors. The family would like to extend heartfelt gratitude to the staff, caregivers, residents and special friend Helen at Silversage Assisted Living in Brenham for providing our precious loved one with unparalleled care, kindness, and love. Also, our appreciation goes to those friends in Dumas who have reached out during the last year following Carlas move to Brenham. To plant Memorial Trees in memory of Carla Jean Bullock Dopson Bullington, please click here to visit our Sympathy Store.
To plant memorial trees or send flowers to the family in memory of Carla Bullington, please visit our flower store.
---
Guestbook
A photo was added for Carla Jean Bullock Dopson Bullington
Beeson - Morrison Funeral Directors May 18 2021 12:00 AM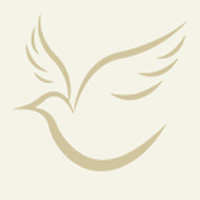 Prayers for her family!!!
Angie Jordan of Amarillo Oct 30 2020 12:00 AM
Connie and Cheryl, My sympathies are with at your time of loss. Your Mom was such a sweet lady And my thoughts and prayers are with you. Debra McNeil Tedford
Debra McNeil Tedford of Olathe Ks Oct 19 2020 12:00 AM
I would like to send my condolences to the family. Mrs Carla will be missed.
Doris Gilbert of Navasota Texas Oct 10 2020 12:00 AM
A candle was lit in memory of Carla Bullington
Doris Gilbert of Navasota Texas Oct 10 2020 12:00 AM
Randy and family ~ I have many-fond-memories of Carla over-the-years she and Mother (Ima Jean Green) worked together at Thriftway and were good-friends also plus Daddy and L. T. worked together at Shamrock. I also-cherish memories from the-last-year Tom lived, he and I sat behind Carla and Bob in Sunday School and church at First Baptist in Dumas. Carla was a real, sweet-lady. May God bless each-of-you in-this-time of great-loss. Remember you are not-orphaned. Grieve-as-you must, not-as-others will tell you is right, wrong or indifferent. Travel the pathway our Lord has for each-one, there are no-pathways, just an individual-one designed by Him individually. Cling tightly to His unchanging-and-unfailing hand as He will never-fail you.
Jackie Sheldon of Stillwater Oct 9 2020 12:00 AM