Order Flowers now for guaranteed delivery before Carma's visitation.
Carma Leta Bontke
Carma Leta Bontke, 58 of Dumas, passed away on Friday, August 11, 2017. A Funeral Service is scheduled for 10 o'clock in the morning on Tuesday, August 15, 2017 at Bible Baptist Church with Pastor Danny Courtney and Pastor Johnny Widener, officiating. Interment will follow at Lieb Cemetery. The family will receive friends from 6pm to 7pm at the funeral home on Monday. Arrangements are entrusted to Morrison Funeral Directors. Carma was born on January 15, 1959 in Borger to Joe and Juanita Hernandez. She was united in marriage to Wesley Bontke on April 3, 1976 in Morse, TX. The couple would spend their first years together in the military before moving to Dumas in 1983, where they would raise their family. Carma had worked for Dumas Independent School District and retired in 1998. She then helped Wesley run the family business, T-Bar Irrigation. Carma was excellent at crafts and especially loved quilting. She also enjoyed the outdoors and camping. She was known as a very caring person and could always be found helping others. She loved her family very much, especially her grandchildren. She is preceded in death by her parents; brother: Lupe Hernandez; and sister: Pat Rosas. Carma is survived by her husband, Wesley of the home; daughter: Dana Rahorst and son in law Chuck Fite of Goodland, KS; sons: Michael Bontke and daughter in law Erica of Dumas, Brett Bontke and son-in-law John Pickett of Amarillo; 6 grandchildren; numerous nieces and nephews along with several great-nieces and nephews. The family suggests with gratitude, memorials be made to Great Plains Nursing and Rehab, 315 E 19th, Dumas, TX 79029 or Dumas Animal Shelter, 1830 S Maddox Ave, Dumas, TX 79029.
To plant memorial trees or send flowers to the family in memory of Carma Bontke, please visit our flower store.
---
Guestbook
A photo was added for Carma Leta Bontke
Beeson - Morrison Funeral Directors May 18 2021 12:00 AM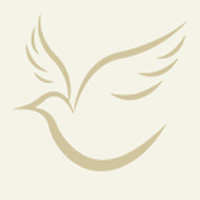 Michael and Brett sorry to hear about your mom's passing, along with my condolences to all the bontke family. Wish that I could make it to her service but I'm out in southern California right now and unable to attend.
Russell Napier Jr. Aug 14 2017 12:00 AM
Its been many years since I've seen you last. The woman i remember was so wild and full of life. I will never forget those chicken n dumplings you would trade me for my Spanish rice. You will always be in my heart. Heaven has gained another angel. R.i.p. my dear friend.
Daphne Thocker Aug 14 2017 12:00 AM
We are good ng to miss you so much my favorite memory of you was when I ride over on a Harley with some friends and she rolled the window and told me Marty Jo siesser get your ass in this subrban rite now and don't make me tell you again....or I'm sending your uncle Wesley after you so she took me to her house and my dad came in and got me lol I'll never for get that love always Marty Jo and Daffy may you rest in Paradise
Marty Jo Aug 14 2017 12:00 AM
My prayers for you all.
Marty Harbison Aug 13 2017 12:00 AM
I miss you so very much, but I also have many wonderful memories. I will see in Heaven! Love you baby girl!
Marqueita Tate Aug 13 2017 12:00 AM
Michael and rett, I am so sorry for your loss. You are all in my prayers.
Cindy Dobbins Aug 13 2017 12:00 AM
Been missing my second Mom bad. So sad that I can't pick up the phone and call her. Praying for yall. Love you guys.
Camo Lanham Aug 13 2017 12:00 AM
I love and miss you so much already mom.
Brett Bontke Aug 12 2017 12:00 AM
May God hold you tightly as you deal with your loss. My sympathy. Glenna Gunter
glenna gunter Aug 12 2017 12:00 AM
Show More Entries