Order Flowers now for guaranteed delivery before Carmen's visitation.
Carmen Juarez
Carmen Juarez, 49 of Waukegan, IL, formerly of Dumas, passed away on Friday, May 8, 2020. The rosary will be recited at 6 oclock in the evening on Monday, May 18, 2020 at Morrison Memorial Chapel. Graveside and committal rites will be at 1 oclock in the afternoon on Tuesday, May 19, 2020 at the Dumas Cemetery with Father Gabriel Garcia and Pastor Alejandro Rodarte officiating. Carmen will be available for viewing on Sunday from 3 o'clock in the afternoon unitl 8 o'clock in the evening and on Monday from 8 o'clock in the morning until 8 o'clock in the evening. Arrangements are entrusted to Morrison Funeral Directors. Carmen was born on February 11, 1971 in Clovis, NM to Jose and Antonia Juarez. The family moved to Dumas when Carmen was young and she attended schools in Dumas, graduating from Dumas High School. Carmen moved from Dumas to Waukegan, IL in 1993 where she resided. She worked as a maintenance coordinator for a rental property management company. Carmen was full of life, always the life of the party and loved to dance. Anywhere she went, she would light up a room with her beautiful smile. She was a devoted daughter and sister. She was an excellent mother; always making sure her children had everything they needed. Her grandchildren were her pride and joy. There was never a day that she didnt stop to buy them something she thought they might need. She was also a very caring person who was always willing to help other people. She could be going through hard times herself but always managed to help whoever was in need. You could go to her for absolutely anything, and she would find a way to help them. She had a big heart and everyone absolutely loved and adored her. Carmen was of Catholic faith and will be missed by her family and friends. Carmen was preceded in death by her father. Carmen is survived by her husband, Edgar Hernandez-Baeza, of the home; children: Jazmin Carlos of Amarillo, TX, Karla Carlos of Waukegan, IL, Anthony Juarez of Waukegan, IL and Kaitlin Juarez of Waukegan, IL; her mother: Antonia Nolasco Juarez of Amarillo, TX; siblings: Raul Juarez of Mexico, Lourdes Guel and husband Juan of Amarillo, TX, Ana Soto and husband Jorge of Gruver, TX, Patricia Martinez and husband Jaime, Beatrice Juarez and Luis Juarez all of Amarillo, TX; grandchildren: Carlos Haro, Ethan Juarez, Emma Flores and Melanie Juarez.
To plant memorial trees or send flowers to the family in memory of Carmen Juarez, please visit our flower store.
---
Guestbook
A photo was added for Carmen Juarez
Beeson - Morrison Funeral Directors May 18 2021 12:00 AM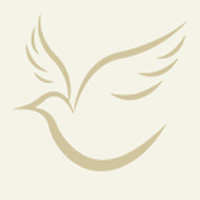 Descansa en paz sobrina ya el cielo estara de fiesta con tu alegria.aunque aqui en la tierra desjate un gran vacio ..se q estas en un mejor lugar al lado de Dios nuestro Seor. Te vamos a extraar mas nunca Olvidar..
Erik &Manuela Cisneros of Dumas Texas May 20 2020 12:00 AM
Our deepest condolences to the family R I P Carmen
Alfonso & Susanna Fuentes of Dumas Texas May 18 2020 12:00 AM
We are so sorry for your loss and are saddened to hear of Carmen's passing, our thoughts and prayers are with you, sincerely The Medina Family
Michael Medina of San Antonio, Texas May 18 2020 12:00 AM
My heart goes out to the family of Carmen. My prayers go out during this difficult time .
Rosalia Becerra Garcia of Amarillo texas May 17 2020 12:00 AM
A candle was lit in memory of Carmen Juarez
Rosalia Becerra Garcia of Amarillo texas May 17 2020 12:00 AM
My condolences to you and the family rest in peace Carmen will be missed.
Sylvia Rivera of Waukegan May 17 2020 12:00 AM
I will miss shes a great wonderful person she strong and was always independent love you guys always
Rosio Reyes of Waukegen May 17 2020 12:00 AM
A candle was lit in memory of Carmen Juarez
Rosio Reyes of Waukegen May 17 2020 12:00 AM