Order Flowers now for guaranteed delivery before Celso's visitation.
Celso B Garcia
Celso B. Garcia, 65, of Dumas, passed away on Tuesday, January 02, 2018. The funeral mass will be celebrated at 11 o'clock in the morning on Thursday, January 4, 2018 at Sts. Peter and Paul Catholic Church with Father Gabriel Garcia as celebrant. Interment will follow in Dumas Cemetery. The rosary will be recited at 6 o'clock in the evening on Wednesday at the funeral home. Arrangements are entrusted to Morrison Funeral Directors. Celso was born on October 15, 1952 in Hondo, TX, to Guadalupe and Dematria (Bueno) Garcia. He was united in marriage to Dolores Garcia on May 11, 1970 in Tulia, TX; the couple would move to Dumas where they raised their children and made their home. Celso had a deep love for music and always gave of himself and who he was. He had a special way of making people laugh and was known for being a true man of his word. He was a member of the Sts. Peter and Paul Catholic Church and will be greatly missed by his family and friends. He was preceded in death by his parents; two brothers: Lupe Garcia and Primo Garcia; one sister: Yolanda Amador. Celso is survived by his wife Dolores, of the home; sons: Michael Garcia of Amarillo, Celso Garcia Jr. of Dallas, Willie Garcia of Dumas and Richard Garcia of Amarillo; daughter April Garcia of the home; brothers: Roger Garcia and Roy Garcia, both of Dumas; sisters: Mary Garcia of Amarillo and Evonne Flores of Dumas; 11 grandchildren and 3 great grandchildren.
To plant memorial trees or send flowers to the family in memory of Celso Garcia, please visit our flower store.
---
Guestbook
A photo was added for Celso B Garcia
Beeson - Morrison Funeral Directors May 18 2021 12:00 AM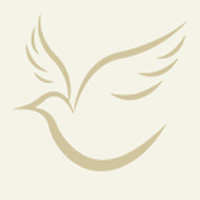 Sorry for your loss Garcia family we will keep yall in our prayers
Guero & Shannon Pena Jan 5 2018 12:00 AM
So sorry for your loss. Prayers be with the family. God bless
Shelby Cook Jan 4 2018 12:00 AM
Sorry for your loss. Thoughts and prayers to yalls family.
Monica Mathis Jan 3 2018 12:00 AM
Our hearts are heavy for the loss of your father Richard may God bring you the peace and comfort only he can provide. May your family be comforted by the scripture 1 Corinthians 2:9 No eye has seen, No ear has heard, No mind has conceived what God has prepared for those that love him.
Gaitan Family Jan 3 2018 12:00 AM
My most sense Weigh A Dolores and Family Garcia and a great Friend.Today we say goodbye and our hearts break even we remember, as a Good Friend, Father a Noble Person, and Above all I was always with a smile and cheerful .. . never missed one of his talks that made us laugh at all, we will always remember my family and I thank you celso, for the advice you gave me, we will never forget you Rest In Peace Atte Ricardo Perez. and Sonia Mcallen Tx
Rocardo Perez Jan 3 2018 12:00 AM
Mi mas sentido Pesame A Dolores y Familia Garcia y a un gran Amigo.Hoy lo despedimos y se nos quiebra el Corazon aun lo Recordamos,como un Buen Amigo ,Padre una Persona Noble,y Sobre todo que siempre Estaba con una sonrisa y alegre...nunca falto una de sus ocurencias que nos hacia reir a todos ,siempre te recordaremos mi Familia y yo gracias celso ,por los consejos que me diste ,Nunca te olvidaremos Descansa En Paz Atte Ricardo Perez. y Sonia Mcallen Tx
Ricardo Perez Jan 3 2018 12:00 AM
Garcia family, my most sincere condolences in the loss of your husband/father. I pray that the good Lord give you all resignation and peace for the hard days to come. May he rest in Peace.
Gracie Fierro Jan 2 2018 12:00 AM
My deepest condolences
Randy MONTOYA Jan 2 2018 12:00 AM
My deepest sympathy and condolences for the family and friends, prayers for everyone. Dolores I am truly sorry and he will be dearly missed.
Rosa De La Rosa Ramirez and family Jan 2 2018 12:00 AM
Show More Entries