Order Flowers now for guaranteed delivery before Charles's visitation.
Charles Hill
Charles Homer Hill, Jr., age 85, of Dumas, Texas went home to be with God on September 19, 2017. He was born February 20, 1932 to Homer and Pearl (Duncan) Hill in Harmon County, Oklahoma. He is preceded in death by: his parents; his sisters: Berniece Nelson and Jody Cox; and his first wife, Florene Cearley Hill. Charles and Flo were married 42 years, raising their two children and serving church and community in all the various places, they lived. Following Flo's death in 1995, Charles rekindled his friendship with a classmate from Gould, Okla, Ruth (Woodman) Knight. This life-long friendship developed into a beautiful loving relationship and they married in November 1998. Charles and Ruth have lived, served, and shared in fellowship in Dumas for 18 years. In his early life Charles worked on the farm with his father, drove a school bus, and played baseball and basketball for Gould High School. After graduation, he went to college at both Cameron University and Oklahoma State University, receiving a degree in agriculture with post studies in finance. He served his country in the US Army with a final rank of Staff Sergeant, serving two years in Germany. His main career was banking but kept his interest and hand in farming/ranching throughout the years, including helping with corn harvest until approximately 2013. Charles was a community leader. Some of his roles included: school board member, Deacon for the Hollis Church of Christ, and a member of the VFW and Lions Club. What people loved and appreciated about Charles was his friendliness, kindness, loyalty, generosity and humor. He embraced people and life with his whole heart. If you knew Charles Hill, you knew you were loved. Among Charles' many loved ones still living are: his wife: Ruth Hill of the home; son: Charles Robert 'Bob' Hill of El Reno, Ok; daughter: Traci Hill, of Oklahoma City, Ok; step son and daughter-in-law: Craig and Lisa Knight of Medina, Tx; step son and daughter-in-law: John and Diana Knight of Flatonia, Tx; several grandchildren and great-grandchildren; chosen brother: Edward Lee Stegall of Harmon County, Ok; and dear friend: Bob Gallop of Edmond, Ok; along with a host of other friends and loved ones. Visitation is from 6 to 8 pm, Thursday, September 21, 2017 at Morrison Funeral Home in Dumas, TX. Funeral services will be held at 2:00 pm on Friday, September 22, 2017 at First Street Church, 1718 E. First Street, Dumas, TX 79029. Graveside services will be held at 2:00pm on Saturday, September 23, 2017 at the Hillcrest Memorial Park Cemetery in Ardmore, Ok. Donations can be made to: The Refuge Victory Tree Foundation PO Box 473 Dumas, TX 79029 A residential drug and alcohol treatment program Charles was very involved in supporting. Special thanks to Charles and Ruth's church family at First Street church for all their continuous help and love.
To plant memorial trees or send flowers to the family in memory of Charles Hill, please visit our flower store.
---
Guestbook
A photo was added for Charles Hill
Beeson - Morrison Funeral Directors May 18 2021 12:00 AM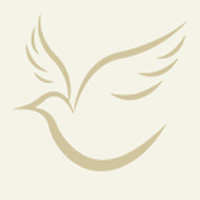 Bob. Traci, n all of your family. Your family is in our prayers during this sorrowful, trying time. Lots of love to all. God bless.
Dana (Webster) Richardson Sep 20 2017 12:00 AM
So sorry to hear of Charles passing. He was always a very nice and friendly person who I admired very much.
Max Newberry Sep 20 2017 12:00 AM
Thoughts and prayers are with you and your family. Your father was a dear friend to my parents. They're unable to travel to the funeral but their thoughts are with you.
Jana Williams Sep 20 2017 12:00 AM
I made a coffee cup that said "all I need is a little coffee and Jesus" he called one morning and told me "Cathy, I'm having coffee with Jesus this morning". I quickly said well, this is really a long distance Call! This morning as I drive into OK City, I thought, Charles is having coffee with Jesus this morning. What a wonderful example he set for us all, kind sweet spirited, and so friendly. Prayers for your families peace and comfort. Cathy
Cathy kellison Sep 19 2017 12:00 AM
So sorry to hear about Charles. He will greatly be missed by his friends around JAYBUCkLE SPRINGS. Pat an I enjoyed visiting with him an Ruth. You are in our thoughts and prayers Ruth.
Ben and Pat Ferguson Sep 19 2017 12:00 AM
I just visited with Ruth and Charles in April at the gould reunion. Very sorry for the loss of Mr. Hill. My love to Ruth.
Hellen Bailey Sep 19 2017 12:00 AM
To the dear family of my friend Mr.Charles Hill..... Mr.Charles was a one of a kind gentle man. He was truly loved by many, but he was a special, one of a kind man and will be missed so very much. We had many fun conversations at the jewelry store when he would come in for a watch battery or to tweak his wedding band or to clean Mrs. Ruth's wedding rings. Please except my ever lasting respect and heart felt loss for Mr. Charles Hill! Patty MikEE Meyer
Patty Meyer Sep 19 2017 12:00 AM