Order Flowers now for guaranteed delivery before Christel's visitation.
Christel Gail Holt
Christel Gail Holt, 46 formerly of Dumas, passed away on Friday, September 20, 2019. Memorial services are scheduled for 11 oclock in the morning on Tuesday, September 24, 2019 at First Assembly God Church in Dumas. Arrangements are entrusted to Morrison Funeral Directors. Christel was born on December 13, 1972 in Dumas, TX to Eddie and Arlene (Eslinger) Kilpatrick. She grew up mainly in Dumas where she attended school. Christel would later graduate from West Texas A&M University with honors from the nursing program. She married Bill Holt on December 31, 1990 in Dumas, TX; the couple had three children and through lifes transitions would later divorce. Christel has a unique personality and was always the life of the party. Christel was very smart, caring and had a special place in her heart for her grandchildren. Christel was preceded in death by her grandparents: Kermit and Myrtle Eslinger; and aunt: Debra Shelton. Christel is survived by her parents: Eddie Kilpatrick of Austin, TX and Arlene Arnold of Amarillo, TX; daughters: Tiffany Keith and husband Julian Castro of Dumas, TX; Heather Dooley and husband Trevor of Sunray, TX and Chantile Holt and fianc Brenner Nall of Blanchard, OK; grandchildren: Darian Castro, Lily Castro and Danny Nall; sisters: Kimberly Mower of Denver, CO, Monica Arnold of Dumas, TX, Brandy Fowler of Austin, TX and Katie Arnold of Healdton, OK; numerous other extended family members.
To plant memorial trees or send flowers to the family in memory of Christel Holt, please visit our flower store.
---
Guestbook
A photo was added for Christel Gail Holt
Beeson - Morrison Funeral Directors May 18 2021 12:00 AM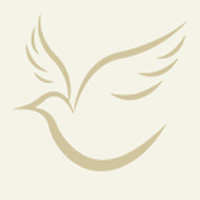 Arlene, I just today learned about your dear Christel Gail, and was so shocked and saddened by the news. I watched the beautiful slideshow (had to keep pausing to wipe my tears), and saw a picture of the two of you that I took when we went to Red River. I will be making contact with you soon, my dear friend from long ago. Love, Martha
Martha McKnight of Lago Vista, TX May 16 2020 12:00 AM
So Sorry For Your Loss Sending Prayers For Family
Johnnie Miller of San Angelo, TX Sep 22 2019 12:00 AM
A candle was lit in memory of Christel Holt
Johnnie Miller of San Angelo, TX Sep 22 2019 12:00 AM
I only knew Christel for a short time. Her dynamic and charismatic personality made an impact. May God comfort those left behind.
Brenda Raymond of Canyon Texas Sep 22 2019 12:00 AM
A candle was lit in memory of Christel Holt
Brenda Raymond of Canyon Texas Sep 22 2019 12:00 AM
Arlene I am so so sorry about your daughter. Please know I am praying for you and the family. Losing a child is the hardest thing you will ever go through. Hold Gods hands tightly. He will guide you and remember to have comfort in those precious memories. I love you dear friend.
Patsy Blue of DUMAS Sep 22 2019 12:00 AM
It was wonderful to have been your friend for the time I was in Amarillo...You were an amazing person and will be missed.But I know that you are looking down on everyone smiling and you will always be in our hearts.
Michelle Morrah of Clifton tx Sep 21 2019 12:00 AM
Christel was such a sweetie.. We hit it off with talking from the moment I met her.. it was like I knew her forever.. I will never forget her for sure.. I'm praying so hard for the family.. My condolences go out to the Dear Family.. Hugs, and prayers Whitney Defries
Whitney Defries of Sunray Sep 21 2019 12:00 AM
We are so sorry for your loss. Keeping you all in our thoughts and prayers.
Lothar & Gladys Maiwald of Amarillo Texas Sep 21 2019 12:00 AM