Order Flowers now for guaranteed delivery before Christopher's visitation.
Christopher Levi Casados
Christopher Levi Casados, 38 of New Braunfels, passed away on Thursday, April 16, 2020. Due to the current health situation restrictions, memorial services will be announced at a later date. Arrangements are entrusted to Morrison Funeral Directors. Chris was born on February 7, 1982 in Colorado Springs, CO to Edmund and Lisa Diane (Honea) Casados. He attended school in Amarillo and graduated from Randall High School in 2000. Chris worked in the oilfields his entire life and his passion was working on cars and listening to loud music. Chris is preceded in death by his mother: Lisa Honea Casados; grandmother: Saundra Honea; grandfather: Ernie Casados; uncle: Freddy Casados; brother in law: Trey Tipton; niece: Addison Tipton and nephew: Leland Tipton. Chris is survived by his sons: Creed Casados and Caleb Casados of Brenham, TX; father: Edmund Casados and wife Pam of Foster, OK; sister: Crystal Tipton of Dumas, TX; grandfather: David Honea of Plano, TX; grandmother: Bettie Casados of Amarillo, TX; aunts and uncles: Shari Honea Mason, Sam Chisum, Stephnie Smith, Ernie Casados Jr., and Dana Casados; nieces: Trinity Casados, Brenlie Casados, Brandi Tipton; nephew: Evan Grisham; cousins: Ashley Mader and Allison Mason; numerous other extended family members.
To plant memorial trees or send flowers to the family in memory of Christopher Casados, please visit our flower store.
---
Guestbook
A photo was added for Christopher Levi Casados
Beeson - Morrison Funeral Directors May 18 2021 12:00 AM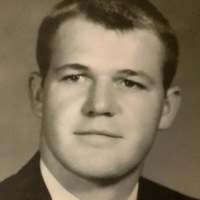 My condolences Edmund
Shawn and Darla Hodnett of Bonham Tx Apr 24 2020 12:00 AM
I'll never forget u bro.
Ty Terry of DUNCAN Apr 21 2020 12:00 AM
CLC- never thought I would be saying see you later this soon. I pray you find peace and comfort you have been searching for. I pray your family can as well. Such a great loss. What an amazing man you are and will always be. Thanks for sharing your life with me and the girls. Thank you for all you did for us when we were together. I will never forget you <3 fly high
Laynie Moore of Azle, TX Apr 21 2020 12:00 AM
A candle was lit in memory of Christopher Casados
Laynie Moore of Azle, TX Apr 21 2020 12:00 AM
Love you brother. Will miss you
Austin Boyd of Dumas Apr 20 2020 12:00 AM
Chris was an amazing guy! He always knew how to brighten a room up with his smile & sense of humor. Ill never forget the memories I have of you Chris! R.I.P you amazing angel! Until we see each other again.
Sierra Caudill of New Braunfels Apr 18 2020 12:00 AM
A candle was lit in memory of Christopher Casados
Sierra Caudill of New Braunfels Apr 18 2020 12:00 AM
Prayers to the family R.I.P. Starpower for life
greg parkhurst of midland tx Apr 18 2020 12:00 AM
A candle was lit in memory of Christopher Casados
greg parkhurst of midland tx Apr 18 2020 12:00 AM
Show More Entries