Order Flowers now for guaranteed delivery before Clarence's visitation.
Clarence William Blevins
On Friday, June 22, 2018, our Lord and Savior Jesus Christ, called Clarence W. Blevins, 92, of Dumas, into his loving arms. Funeral services are scheduled for 10 o'clock in the morning on Tuesday, June 26th, 2018 at the Dumas Church of the Nazarene with Rev. Ron Sullivan officiating. Interment will follow at Northlawn Memorial Gardens. Arrangements are entrusted to Morrison Funeral Directors. Clarence was born to John and Vina Blevins on January 29, 1926 in Joy Coy, Colorado. He married the love of his life, Lois Hartman, January 29, 1948 in Turlock, California. She preceded him in death in 2006. Clarence and Lois moved to Ft. Collins, Colorado where they owned and operated the Blevins' Dairy. In 1971, they were named the farm family of the year by the Farmer's Home Administration. In 1975, Clarence and Lois relocated to Dumas where they owned and operated the Blevins' Custom Harvesting Company along with their son Les. Following the sale of the company, Clarence began working as a maintenance man for Dumas Independent School District. One of his fondest memories of this time was driving the school bus. When he retired, he went to work for Dumas Heating and Air. He recycled copper and scrap metal. He enjoyed working with his hands right up to the time his health gave out. He loved helping others and working for the Lord through his church. He was a devoted family man and will be dearly missed by all who knew and loved him. Along with his parents and his wife, Lois, Clarence is also preceded in death by his son Les Blevins in 2017. Clarence is survived by daughter: Luetta Bentley of Amarillo; daughter in law: Sandra Blevins of Dumas; grandson: Darryl and wife Carlissa of Channing; granddaughter: Sona Blevins and boyfriend Troy Bradley of Amarillo; great grandson: P.J. Blevins and fianc Ashlan Lambert of Woodward, OK; great granddaughter: Lesley Blevins of Amarillo; and sister: Lula Forest of Washington. The family will be at 201 W 18th in Dumas and requests memorials to Dumas Church of the Nazarene Nazarene Missions International, 402 S Porter, Dumas, TX 79029 or Alzheimers Association Panhandle Chapter, 2200 W 7th, Amarillo, TX 79106.
To plant memorial trees or send flowers to the family in memory of Clarence Blevins, please visit our flower store.
---
Guestbook
A photo was added for Clarence William Blevins
Beeson - Morrison Funeral Directors May 18 2021 12:00 AM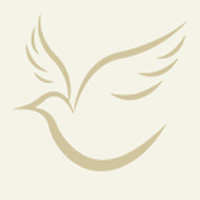 So sad to hear about the passing of Clarence. He always had a big smile ,and I could always tell he was truly happy to see me. He was so kind and would do anything for anyone. He was always one of my favorite men of the church and will truly be missed by many. Love and prayers for you all.
Donna L Livingston Jun 24 2018 12:00 AM
We are so sorry to hear about Clarence passing . He was a great man & we are proud to have known him & Lois , our family thought a lot of them both . Brenda Reece & family Carolyn Savely & family
Brenda Reece, & `Carolyn Savely Jun 24 2018 12:00 AM
Clarence and Lois were one-of-the first to greet us when Tom and I visited the church for Vacation Bible School with Beth and immediately joining. I remember well and reference often as I am in a Nazarene church now Lois waving that handkerchief as she knew how to worship with Clarence sitting quietly by in his own way. May God bless each of you as you travel this pathway again so soon.
Jackie R. Sheldon Jun 23 2018 12:00 AM
Our thoughts and prayers are with you all through this difficult time. God bless you all. Love from the Georgia Taylors
Doug, Janine and Sarah Taylor Jun 22 2018 12:00 AM