Order Flowers now for guaranteed delivery before Connie's visitation.
Connie Harbert
Connie Harbert, 80, passed away on Monday, December 23, 2019. Graveside services will be held at 11:30 in the morning on Thursday, December 26, 2019 at the Dumas Cemetery. Memorial services will follow at 12:30 in the afternoon at Middlewell Methodist Church with Keith Hight, pastor of the church, officiating. The family will receive friends from 9 oclock in the morning until 11 oclock in the morning on Thursday at the funeral home. Arrangements are entrusted to Morrison Funeral Directors. Connie was born on November 24, 1939 in Yuma, AZ to John and Mabel (Brewer) Colston. She married Robert Harbert on March 1, 1958; he preceded her in death. Connie was a member of the Middlewell Methodist Church and will be missed by her family and friends. Connie is survived by her children: Michal Harbert and wife Sandie and Pamela Fink and husband William; grandchildren: Crystal Belcher and husband Randy, Christopher Harbert and wife Jamie and Mark Harbert and wife Torie; great grandchildren: Travis Davis, Justin Davis, Cheyenne Davis, Abigail Belcher, Chase Harbert, Gracie Harbert, Dusty Harbert, Jerry Harbert, Lynlie Harbert and Brady Harbert.
To plant memorial trees or send flowers to the family in memory of Connie Harbert, please visit our flower store.
---
Guestbook
A photo was added for Connie Harbert
Beeson - Morrison Funeral Directors May 18 2021 12:00 AM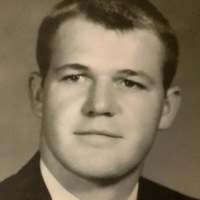 Love my Aunt Connie, rest in peace as you dance in heaven to Elvis music with all who proceeded you in death. With loving memories of laughter as you visited your elder sister, Betty I Colston (Norrid) on the boat with your baby sister, Katherine Ann Colston Stevens ( Baker) my husband Chriss Watters as you couldn't handle that worm on the hook. The boat was rocking with laughter. Along with fond childhood memories. You will always be remembered in my heart.
Jaquita and Chriss Watters of Crawford, Colorado Dec 26 2019 12:00 AM
To the Harbert Family, may the memories of this beautiful lady be always in your heart. She has been deeply missed as this illness she had sadly ruined her memories of us. She is at peace now. God Bless Her.
Bob & Betty Day of Mesa, Arizona Dec 25 2019 12:00 AM
I have very fond memories of connie from coon memorial. Very sorry for your loss
Harriet zavala of Sapulpa ok Dec 25 2019 12:00 AM