Order Flowers now for guaranteed delivery before Cuyler's visitation.
Cuyler Carlyle Johnson
Cuyler Carlyle 'PeePaw' Johnson, 87, of Dumas, won his battle with aggressive acute leukemia and has begun his eternal life with his Lord and Savior Jesus Christ on Sunday, March 26, 2017. Funeral services are to be conducted at 11 o'clock in the morning on Wednesday, March 29, 2017 at First Baptist Church with Rev. Jerry Howe, pastor of the church, officiating and Rev. Ed Rogers, assisting. Graveside services will be conducted at 4:30 in the afternoon on Thursday, March 30, 2017 in Whitesboro, TX with Rev. Mike Flanagan of First Baptist Church in Whitesboro, officiating. The family will receive friends from 6 o'clock until 7 o'clock in the evening on Tuesday at the funeral home. Arrangements are under the direction of Morrison Funeral Directors. Cuyler was born on September 12, 1929 in Bennington, Oklahoma, to Jess and Mary Johnson. He graduated from Achille High School in 1949. He was captain of the 49ers State Championship Basketball Team. He married his high school sweetheart, the love of his life, Dolly Horn, on February 11, 1950. They moved to Dumas where Cuyler worked for Diamond Shamrock for 42 years. He taught Sunday School for 65 years and was an active member of First Baptist Church where he served as a deacon and on multiple committees. He also served on the City of Dumas Electrical Board and was a member of various other electrical organizations. He found immense joy in delivering Meals on Wheels. Cuyler was an avid sports fan, but the Demonette volleyball team held a special place in his heart. For 24 years, he was the main supplier of bubble gum for the girls who affectionately referred to him as 'PeePaw'. Cuyler loved to study the Bible daily, loved camping, feeding the squirrels and birds, and woodcrafting. But most of all, he adored his grandchildren and great-grandchildren. Anytime he could be with them, he had a huge smile on his face. Cuyler was preceded in death by his mother, Mary Johnson; his father, Jess Johnson; and a great- grandchild, Sam Wilson. He is survived by his wife, Dolly Johnson, of the home; his daughters: Karen and Ted Brannan of Whitesboro, TX, Sharla and Jack Wilson of O'Fallon, MO, and Cherri Kehoe of Watauga, TX; He is also survived by 7 grandchildren: Kari Brannan of Anna, TX; Kevin and Suzy Brannan of Whitesboro, TX; April and Aaron Ollila of Whitesboro, TX; Amber and Jesse Speer of Whitesboro, TX; Tiffani and Jason Burris of O'Fallon, MO; Zach and Vicki Wilson of Rowlett, TX; Justin and Beth Ann Kehoe of Keller, TX; He is also survived by 10 great-grandchildren: Skyler, Zalenka, and Zander Brannan of Whitesboro, TX; Dawson and Brenna Ollila of Whitesboro, TX; Brynlee and Brayden Burris of O'Fallon, MO; Kyler, Jack, and Hunter Kehoe of Keller, TX; sister: Miriam Worden of Hutchinson, KS. In lieu of customary remembrances, the family suggests with gratitude that memorial contributions be made to First Baptist Church, PO Box 617, Dumas TX, 79029.
To plant memorial trees or send flowers to the family in memory of Cuyler Johnson, please visit our flower store.
---
Guestbook
A photo was added for Cuyler Carlyle Johnson
Beeson - Morrison Funeral Directors May 18 2021 12:00 AM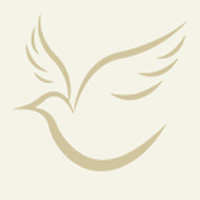 Sharla, we are so sorry to hear of the loss of your dad. Your family will be in our prayers. If You get as much comfort from us as we did from you when dad died I know ;you will be very much comforted. Give your mom a hug and our love and prayers to you all. Love Ya!
Amos & Gaylon McGalliard Mar 30 2017 12:00 AM
Mr. Johnson was such a Godly man. He will be missed. Your family is in my prayers. Sherry Cox Robinett
Sherry Robinett Mar 29 2017 12:00 AM
Our sincerest condolences to the Johnson Family. Cuyler was one of my supervisors when I worked for Diamond Shamrock. One of the good guys.
Larry and Darlene Holmes Mar 28 2017 12:00 AM
Mr. Johnson and Miss Dolly sit in front of us at church. Hunter always makes a lot of noises, and they never complain. Mr. Johnson was always so kind to hug my neck or shake my hand and ask how I am. They've also watched my daughter grow up and consistently ask about her when she is not home to be at church. I will be praying for all of you in the difficult days, weeks, and months to come as I know you will be missing him so very much.
Carrie Albert Mar 28 2017 12:00 AM
We were so saddened to learn late this afternoon of Cuyler's home going. He was truly one of the most faithful and committed Christians we have ever known. Our lives have been truly blessed and enriched by his life. Our prayers and thoughts go out to his wonderful loving family. Because of his faith in Christ, Cuyler is now more alive than he has ever been for now and all eternity! We are so sorry we cannot be there for the service. I am recovering from Achilles tendon repair surgery and hope in a few days to be able to take my first steps in 9 weeks. Terrie is recovering from a fractured sternum. We wish we could see all of you, but know you are in our thoughts and prayers.
Dan & Terrie Turner Mar 27 2017 12:00 AM
so sorry for your loss my thoughts and prayers are with each of you in this time of need I pray for comfort of the heart
Tina Mar 26 2017 12:00 AM
Brannon Family, Maynard Family sends our sympathy to each one of yall.
Kyle Maynard Mar 26 2017 12:00 AM
My thoughts and prayers are with this wonderful family as they deal with the loss of a great man. I know that God has his arms around you all and will pour his love and peace upon you. Love you all!
Helen Clark Mar 26 2017 12:00 AM
Our thoughts and prayers are with you all. We know your loss of his daily presence with you is deeply felt because the love you all share is also so very deep. We are praying for you. Dave & Jan
Dave & Jan Riddlespurger Mar 26 2017 12:00 AM
Show More Entries