Order Flowers now for guaranteed delivery before Dana's visitation.
Dana Sue White
Dana Sue White 78, of Dumas, passed away on Saturday May 21, 2016. Funeral services are scheduled for 10 o'clock in the morning Tuesday, May 24, 2016 at the First Street Church with Rev. Chauncey Spencer, pastor of the church, officiating. Interment will follow in Dumas Cemetery. The family will receive friends from 6 o'clock until 8 o'clock in the evening on Monday at the funeral home. Services are entrusted to Morrison Funeral Directors. Sue was born January 25, 1938 in Gordonville, Tx to Mike 'Red' and Elaine Hughes. Sue graduated from Phillips High School in 1957. She was extremely close with both of her parents and believed that she would not be the woman she became without both their loving support and influence they had on her life. After high school, she attended college at Frank Phillips Jr. College, finishing her degree at West Texas A&M in Canyon, Tx. She started teaching in her late 20's to support her 4 children. She taught classes in California, El Paso, and Hartley, Texas for a total of 29 years. After retirement, Sue continued to stay busy by working as a women's advocate at Safe Place in Dumas, Tx. She attempted to retire once more, but yet again she found the need to occupy herself, so the owners of Days Inn and Suites, Paresh and Kavita Bhakata, welcomed her to be a part of the Days Inn and Suites family. It was during this time, Dana met Allen Sharber at the Senior Citizen Dance Club. They shared many of the same interests and formed a very loving companionship. She was preceded in death by her parents. She is survived by sons: William 'Bill' Wooldridge of Dumas, Joel Wooldridge of Cleveland, Tx, and John Wooldridge of Dumas, TX; Daughters: Carrie Coleman of Harriet, AR, Silver Hays of Dumas, Tx, and Vickey Ward of Marshall, AR; Brothers: Wendell Hughes and Robert Hughes; Sister: Linda Stewart; eleven grandchildren and fifteen great-grandchildren.
To plant memorial trees or send flowers to the family in memory of Dana White, please visit our flower store.
---
Guestbook
A photo was added for Dana Sue White
Beeson - Morrison Funeral Directors May 18 2021 12:00 AM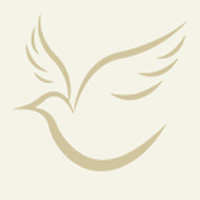 Sue was a such a sweet lady, no matter how much grief we gave her as teenagers! Sorry for your loss. Sending love and prayers<3
Stevie Baker Jun 16 2016 12:00 AM
So sorry for your loss! Sue was an amazing mother, grandmother, friend, and teacher! She will be remembered for her kind spirit. May God grant you comfort and peace.
Becky Voight May 25 2016 12:00 AM
Mrs. White was my sixth grade teacher and I loved her. She was by far, one of my most favorite teachers, ever. She was such a wonderful teacher and a very sweet person. My thoughts and prayers are with the family. God bless you all!
Leslie (Cansler) Jomw May 24 2016 12:00 AM
So sorry for your loss. Sue was a sweet person. We shared many good times in our youth.
Anna Wooldridge Davis May 23 2016 12:00 AM
Mrs. White taught me in Fourth Grade. She was a great teacher. Praying for the family.
Jeff Hubt May 23 2016 12:00 AM