Order Flowers now for guaranteed delivery before Danny's visitation.
Danny Wayne Farni
Danny Wayne Farni, 62 of Dumas, passed away on Sunday, May 3, 2020. Due to current restrictions, the family will announce memorial services at a later date. Cremation is under the direction of Morrison Funeral Directors. Danny was born on January 14, 1958 in Stillwater, OK to Kenneth and Lavone (Swisher) Farni. The family moved to Dumas where Danny attended school and graduated from Dumas High School in 1976. Danny married Pamela Rhoades on November 20, 1980 and the couple made their home in Dumas where they raised their family. Danny worked with his father at Farni Crown and Bridge as a Dental Technician and later owned Moore Dental Lab. Danny enjoyed traveling to Red River and playing his guitar and singing. He also enjoyed horses and loved his golden retriever Sandy. Danny enjoyed spending time with his family, especially his children and grandchildren. Danny is survived by his wife, Pam of the home; children: Colt Farni and wife Brianna of Sunray, TX and Lacey Shedd and husband Brandon of Amarillo, TX; parents: Kenneth and Lavone Farni of Dumas, TX; grandchildren: Adi, Avery, Brooklyn, Ezra, Gracie, Kaydence, Kenneth, Emmy Jo and Reese; siblings: Pam Silva and husband Gary of San Antonio, TX, Daina Riehl of Amarillo, TX, Billy Farni and wife Elizabeth of Dumas, TX and numerous other extended family members. The family requests, with gratitude memorials be made to Coon Memorial Memory Lane, 210 Texas Blvd, Dalhart, TX 79022-2014.
To plant memorial trees or send flowers to the family in memory of Danny Farni, please visit our flower store.
---
Guestbook
A photo was added for Danny Wayne Farni
Beeson - Morrison Funeral Directors May 18 2021 12:00 AM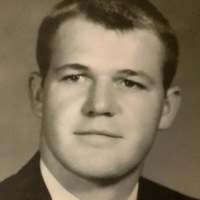 We just found out today of Danny's homegoing. We remember him as being such a sweetheart. His laugh was so infectious and his big grin with the dimples always made us feel happy to know him. As your hearts are broken and you grieve your loss, the Comforter is closer than you can imagine, and He never leaves. You all are in our prayers during this most difficult time. Someday soon, there will be a grand reunion! What a blessed hope!
Mike & Peggy Burt of Bonham, Texas May 10 2020 12:00 AM
Was sorry to read about the passing of your husband. I pray the peace of Christ come upon you and your family during this difficult time.
Wayne Wallace of Buda, TX May 8 2020 12:00 AM
Pam, I am so sorry for your loss. You are in my prayers.
Joy of Robertson May 7 2020 12:00 AM
I am so sorry for your loss. Danny was a sweet and onry with an infectious smile. He will be missed.
Vicky Mogg of Greenville Tx May 6 2020 12:00 AM
Danny was a great person. Prayers for the family.
Gary Waite of Amarillo May 6 2020 12:00 AM
A candle was lit in memory of Danny Farni
Gary Waite of Amarillo May 6 2020 12:00 AM
Pam, so sorry for your loss. May the Holy Spirit give you comfort through this time, Prayers for you & family. Love Mike & Joyce
Mike & Joyce Cearley of Amarillo TX May 6 2020 12:00 AM
Colt I'm so sorry to hear this news. Praying for you and your family!
Michael DeMots of Dalhart Tx May 6 2020 12:00 AM
Rest in piece my friend. You will be missed. Prayers for the family
Randy Hunter of Dumas Texas May 6 2020 12:00 AM
Show More Entries