Order Flowers now for guaranteed delivery before Danny's visitation.
Danny Montoya
Danny Montoya, beloved son, brother, father and uncle, age 49, of Amarillo, TX, passed away on Saturday, September 30, 2017. Funeral Services are scheduled for 10 o'clock in the morning on Thursday, October 5, 2017, at the Iglesia Bautista Hispana. Interment will follow at the Dumas Cemetery. Arrangements are entrusted to Morrison Funeral Directors. Danny Montoya was born September 3, 1968 in El Paso, TX to Ignacio Montoya Sr. and Lydia Hernandez Montoya. After graduating from Dumas High School, class of 1987, he proudly served as an Army Ranger in the United States Army. He was an avid baseball fan of the Texas Rangers and enjoyed being in the kitchen cooking for friends, family, and patrons of the several restaurants that he managed in Amarillo. Danny is preceded in death by his sister Maria Estella Cordero of El Paso, TX. He is survived by his daughter Anikah Montoya of Amarillo; his parents: Lydia and Ignacio Montoya Sr. of Dumas; his sisters: Emilia Holmes of Amarillo, Alicia Dickerson of Little Elm, TX, Olivia Montoya of Phoenix, AZ, Lydia Montoya of Dumas, TX; his brothers: Ignacio Montoya Jr. of Dumas, Ricardo Montoya Sr. of Dumas, Leo Montoya of Dumas, TX, and Joe Montoya of Alma, AR; 27 nieces and nephews. In lieu of flowers, the family has asked for donation be made to the Thomas E. Creek Veterans Hospital, 6010 W Amarillo Blvd, Amarillo, TX, 79106.
To plant memorial trees or send flowers to the family in memory of Danny Montoya, please visit our flower store.
---
Guestbook
A photo was added for Danny Montoya
Beeson - Morrison Funeral Directors May 18 2021 12:00 AM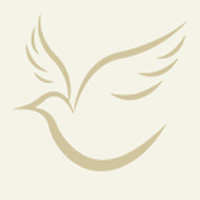 Danny and I were roommates when we served together in the Ranger Regiment. I am sorry for your loss, Danny was a great friend and Ranger. I apologize for being so late to the post, but I just found out of his passing today. God bless, RLTW!
Johanson, Justin of Fort Benning Jun 17 2019 12:00 AM
A candle was lit in memory of Danny Montoya
Johanson, Justin of Fort Benning Jun 17 2019 12:00 AM
My most sincere and heartfelt condolences to my Tios Nacho and Lila, and all of my wonderful cousins. May the Lord heal your aching hearts and give you peace and serenity during this difficult time in your life. I send everyone my love and prayers.
Carmen Lopez Webb Oct 11 2017 12:00 AM
I have been at a loss for words. I can't believe we will never see you again, never see your smile again or never hear your laugh again. But now is not a time for regrets but a time for reflection; a time to take stock of our relationships; a time to make changes. We need to work on being a more loving and unified family. I would like to think that my mother was wating for you at the Pearly Gates with arms open wide saying, "Welcome home Brother!" May you rest in peace Tio Danny. You will always be loved.
JULIANA CORDERO Oct 11 2017 12:00 AM
goodbye my brother Danny I won't see you here on Earth but I will see you in heaven.I miss you very very much today and always God is going to welcome you with open arms and you will get to see all our loved ones that have passed on I love you Danny your sister only
Oly Montoya Oct 9 2017 12:00 AM
My dear brother I won't see you here on earth again but I will see you in heaven be waiting for me. You went too soon we were supposed to live together after I retired, but we will soon. I love you and see you when it's my time, we did some crazy stuff when I visited and I will hold on to that, pinky swear. RIP
Oly Montoya Oct 8 2017 12:00 AM
Its so hard to see old friends pass u will be missed by many RIP my friend love and prayers to the family
Ginger Johnston Oct 4 2017 12:00 AM
Prayers for you and family
Shandrea Oct 4 2017 12:00 AM
Danny!! I remember you would make me quesadillas so that I wouldnt have to buy them when we worked together! You will be terribly missed! You by far made the best pasta ever!
Stephanie Rodriguez Oct 4 2017 12:00 AM
Show More Entries