Order Flowers now for guaranteed delivery before David's visitation.
David Jack Johnson
David Jack Johnson passed away on Wednesday, May 18, 2016. After sixty-eight years of adventure, learning, setbacks, determination, courage, laughter, and grace, David was called home to the Lord. A celebration of the life of David Jack Johnson will be at 2 o'clock in the afternoon on Friday, May 20, 2016 at Temple Baptist Church. Interment will follow at Lieb Cemetery. Arrangements are entrusted to Morrison Funeral Directors. David grew up a third generation farmer in Morse, Texas. He attended Texas Tech University and then returned to his family's farm. He was a dedicated farmer who took great pride and care of his land, crops, equipment, and animals. David loved deep fried Southern food smothered in gravy, cheeseburgers and fries, Western movies, teasing his family, and Reese's peanut butter cups. Not necessarily in that order. Everyone who knew him regarded his light-hearted spirit, calm demeanor, and quiet strength. David was preceded in death by his parents, Jack, Jr. and Wilma. David was extremely loving and proud of his three daughters, Alexis, Lisa, and Amanda. He is also survived by his dedicated wife Gail; his brother and best friend, Mike and his wife Carla; his sister Kaye; his two delightful step-daughters; five son-in-laws; ten precious grandchildren; as well as his many loving aunts, uncles, nieces, nephews, cousins and other friends In lieu of flowers the family suggest memorials be made to The Association for Frontotemporal Degeneration, Radnor Station Building 2, Suite 320, 290 King of Prussia Road, Radnor, PA 19087 or the Temple Baptist Church building fund, 311 N. Maddox, Dumas, TX 79029.
To plant memorial trees or send flowers to the family in memory of David Johnson, please visit our flower store.
---
Guestbook
A photo was added for David Jack Johnson
Beeson - Morrison Funeral Directors May 18 2021 12:00 AM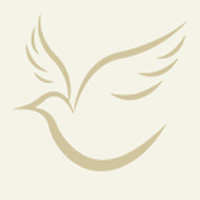 Gail, Alexis, Lisa, Amanda, Mike, You can only begin to imagine what a Great Friend David is to me. We had so much fun for a lot of years. Memories that will never be forgotten. I loved him like my own brother. We will all miss him.
Gary Woolley May 19 2016 12:00 AM
Alexis, My prayers are with you and your family May God continue to strengthen you all during this difficult time No more suffering No more pain Gone but never forgotten RIP Mr Johnson
Shebra Brown May 19 2016 12:00 AM
Love you Dad!
Lisa Henderson May 18 2016 12:00 AM
ALEXIS, LISA, AND AMANDA. MY THOUGHTS ARE OF YOU DURING THESE DIFFICULT HOURS AND DAYS. YOUR DAD WILL ALWAYS BE ONLY A MEMORY AWAY.
Jim Anderson May 18 2016 12:00 AM
Praying for family.
Renee Brown May 18 2016 12:00 AM
Dear Sweet Gail, so sorry to hear of the loss of David. Please know that my thoughts and prayers are with you and the entire family. Love ya!
Laura Smith May 18 2016 12:00 AM
Alexis, you and your family are in my prayers
james anderson May 18 2016 12:00 AM
Gail Please do know that our thoughts and prayers are with you and your family during this time. You both gave it your all and you will be blessed in other ways now. David was a good guy and I know you will all miss him.
Dave and Claudia McMurry May 18 2016 12:00 AM
David was one of my favorite people! He loved his daughters and life, and always had that big smile on his face. I am so sorry he did not live longer to enjoy his grandchildren. He would have been a wonderful grandad.
Pam Cheney May 18 2016 12:00 AM