Order Flowers now for guaranteed delivery before Dawn's visitation.
Dawn Marie Winkelman
Dawn Marie Winkelman, 82, of Dumas, passed away on Sunday, August 27, 2017. Funeral Services are scheduled for 2 o'clock in the afternoon on Wednesday, August 30, 2017 at St. John's Lutheran Church with Rev. Brian Hesse, pastor of Trinity Lutheran Church in Amarillo, officiating. Interment will follow in Dumas Cemetery. The family will receive friends from 6 o'clock until 8 o'clock in the evening on Tuesday at the funeral home. Arrangements are entrusted to Morrison Funeral Directors. Dawn was born on July 1, 1935 in Brookings, SD to Martin and Edna (Allison) Thompson. She married Harley Winkelman on August 15, 1958 in Brookings, SD. The couple would later move to Dumas in 1975 where they would make their home. Dawn was a member of the St. John's Lutheran Church where she taught Sunday School and helped with many other events including Oktoberfest. Dawn enjoyed crafts, gardening and was an excellent cook. However, her greatest joy and love was spending time with her grandchildren whom she greatly adored. Dawn was preceded in death by her parents; sisters: Doreen Nachtigal, Beverly Haman and Marlys Burt; brothers: Eugene, Dale and Duane Thompson. She is survived by her husband Harley of the home; children: Brian Winkelman and wife Julie, Brenda Kiewiet and husband Richard, all of Dumas, Terry Winkelman and wife Patti of Amarillo, Tom Winkelman and wife Sandy of Possum Kingdom; sister: Janice Raske of South Dakota; grandchildren: Jared Troupe, Jennifer Morgan and husband Tim, LaurenWinkelman, Brad Kiewiet and wife Brittney, Logan Fernuik and husband Michael, Candace Kent, Madison Ansett and husband Ian, Allison Kiewiet, Heath Winkelman, Jordan Kiewiet, Megan Winkelman and Brynne Winkelman; eight great grandchildren. In lieu of customary remembrances, the family suggests with gratitude that memorials be made to St. John's Lutheran Church, 207 S Meredith, Dumas TX, 79029 or to Memorial Hospice, 224 E 2nd, Dumas TX, 79029. The family will be at 607 Belmont.
To plant memorial trees or send flowers to the family in memory of Dawn Winkelman, please visit our flower store.
---
Guestbook
A photo was added for Dawn Marie Winkelman
Beeson - Morrison Funeral Directors May 18 2021 12:00 AM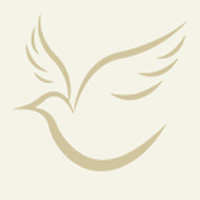 We were sorry to hear about your sweet Momma. She was one special lady. Love you guys!
Donna and Lanny Nelson Sep 12 2017 12:00 AM
Sorry for your Loss , Our prayers are with you . Willie & Linda Latham
Willie & Linda Latham Aug 28 2017 12:00 AM
Harley and family We are with you in Spirit as you lay Dear Dawn to rest. You are all in our Prayers. We will treasure the sweet memories. We have so many from our visits to and from Arizona. Harley and Dawn along with all of you were so gracious each time we came. Our hearts broke to see the decline in health. Now she is free resting with Jesus. God Bless you all With Love Larry and Jean
Larry and Jean Winkelman Aug 27 2017 12:00 AM
Brenda, and family...so sorry for your loss. Your Mom was an amazing, kind, loving understanding woman. I think of her often and her gift of consoling others when they were struggling. Heaven has welcomed home an angel. Hugs and prayers to all of you, especially your precious Dad. Love you, Nora and family.
nora gately Aug 27 2017 12:00 AM
I remember her as a text book mother, perfect house, lunches and dinners when family was all home . She was always patient with all us dirty kids around etc...a great woman.
Mike santa maria Aug 27 2017 12:00 AM
Love you all so very much Prayers of peace and understanding are with you. Bill & Margie Fox
Margie & Bill Fox Aug 27 2017 12:00 AM