Order Flowers now for guaranteed delivery before DeAnne's visitation.
DeAnne Eslick
DeAnne Eslick, 77 of Dumas passed away on Monday, April 17, 2017. Funeral Services are scheduled for 2 o'clock in the afternoon on Friday, April 21, 2017 at First Baptist Church with Rev. Jerry Howe, pastor of the church, officiating. Interment will follow at Northlawn Memorial Gardens. Family will receive friends from 6pm to 7pm on Thursday at the funeral home. Arrangements are entrusted to Morrison Funeral Directors. DeAnne was born on September 28, 1939 in Dumas, TX to Arvel and Bonita (Jameson) Perky. She formerly worked out in the field at Panhandle Eastern and was currently a Life Insurance Agent for National Farm Life. She was very active in the community and was involved with various organizations. DeAnne was a Hospice Volunteer; she was Volunteer of the Year for Hospice. She was a 4-H Leader, a founding member of Country Club Terrace 4-H Club, and a leader of the Sheep Club for 12 years. DeAnne was also a Sunday school teacher, as well as a basketball and baseball coach. She was a member of First Baptist church and will be dearly missed by all who knew her. She is preceded in death by her parents and a brother, Arvel Lee Perky. DeAnne is survived by daughters: Rhondae 'Kim' Messick of Channing and LeAnne Bradley of Dumas; sister: Lola Jean Starkey and husband Jess David of Sudan, NM; grandchildren: Chelsey Messick and husband Mason Kellner, Jessie Messick, and Wrangler Messick; one great-grandchild: Wacey Owens.
To plant memorial trees or send flowers to the family in memory of DeAnne Eslick, please visit our flower store.
---
Guestbook
A photo was added for DeAnne Eslick
Beeson - Morrison Funeral Directors May 18 2021 12:00 AM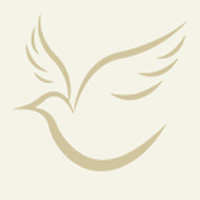 Kim and Lee Ann...heartbroken! You are all so dear to me.
Karla Koop May 5 2017 12:00 AM
We always had fun together! One time she talked me into attending two different funerals in one day, in two different locations, for two people I had never met. What a hoot she could be-one of a kind person. I feel blessed to have known her. I'm so sorry for your loss, but she knew God and I know He knew her. Sincerely-Kelley Buchanan
Kelley Apr 24 2017 12:00 AM
Thoughts and prayers.
Katherine Apr 20 2017 12:00 AM
Dear Lola & Jess, we wanted to send our thoughts and prayers in your loss of DeAnne. Mike remember working with her at Zofness when we were there in Dumas. Haven't heard from you in years. Didn't know you had moved to NM. I know you will miss DeAnne. Mike is no longer shearing sheep but enjoyed seeing DeAnne when we did.
Mike & Merry Weatherby Apr 19 2017 12:00 AM
Such a shock! DeAnne has been such a part of my life for so many years and I am so saddened by this news. I always looked forward to seeing her when the '58 girls got together in September each year and we always counted on DeAnne bringing all of us up to date on other classmates. She will be so missed and blessings and love go out to all her family.
Audrey Ochs Powell Apr 19 2017 12:00 AM
I remember many good times with DeAnne on band trips. I was in class of '59 but had more friends in her class. I also remember working with her in churchwork at First Baptist when I was a member there with my husband, Tom until he went to be with his Lord in 2002, then I moved in 2003 to where our daughter and her family were. May God bless each. Grieve as-you-must, not-as-others will tell you is right, wrong or indifferent. Each one has our own pathway to travel. MOMMA WAS A ROCK Rev. Jim Reeves I remember my momma singing as she went about her-day; cooking, cleaning and washing, for that was just my-momma's-way. Her family was everything to her and somehow she was always there to give a hug, dress-a-wound or to hear our-bedtime-prayer. No matter how our lives changed with the ticking of-the-clock; we could always count on Momma, 'cause Momma was-our-rock. My loving grandmother, the day you left, my heart filled-with-pain, it felt-like-a theft. I feel-so-much sorrow, deep-is-my grief; now you're-not-suffering, that's-a-relief. I hope sincerely you rest-in-peace, my-love-for you shall-never-cease. I miss you so-much deeply-and-dearly, I'll remember-your-voice forever-and-clearly. For-so-many of us, you-were-our foundation, a beautiful-life deserves a standing-ovation. Thank you, Grandmother for selflessly sharing; such a-loving-grandmother, thoughtful-and-caring.
Jackie R. Green Sheldon Apr 19 2017 12:00 AM
I remember DeAnne as a friend and a neighbor for many years. DeAnne was a good hand with stock and our kids 4-H sheep. DeAnne used to ride down to our place and visit on her many horseback rides. She will be remembered as someone who enjoyed people and her friends.
Dave McMurry Apr 18 2017 12:00 AM
I was saddened to hear about the passing DeAnne. My thoughts and prayers go out to the family.
Connie Adams Apr 18 2017 12:00 AM
I am so sorry for your loss~your Mom was my dear friend, the kind that would pick up where we left off. I loved her dearly and will miss her.
Linda Ely Apr 18 2017 12:00 AM