Order Flowers now for guaranteed delivery before Delbert's visitation.
Delbert Ray Robertson
Delbert Ray Robertson, 81 of Dumas, passed away on Thursday, July 30, 2020. Due to the current health crisis, memorial services will be held at a later date. Arrangements are entrusted to Morrison Funeral Directors. Delbert was born on January 9, 1939 in Plainview, TX to Charlie and Clydie (Wylie) Robertson where he lived until he was a junior in high school. In 1954 his family moved their business (Robertson Drilling) to Dumas, TX. Delbert graduated from Dumas high School in 1957. After graduating he worked at Robertson Drilling as an employee and then co-owner until 1987. He excelled during his years there as drilling rig operator, welder, and metal fabricator. He was the co-owner of Robertson Drilling with his brother from 1980 to 1987. He married Mary Venable on September 26, 1959; they were married for 61 years. Delbert and Mary started Robertson Ditching in 1978. Delbert had a very strong work ethic and was known as a honest and generous man. He was a wonderful husband, father and grandfather. He was preceded in death by parents; and a brother: Donnie Robertson. Delbert is survived by his wife Mary of the home; daughter: Brenda Robertson and partner Larry Thompson of Amarillo, TX; son: Dale Robertson and wife Tammy of Dumas, TX; siblings: Barbara Daniels and husband Danny of Dumas, TX and Betty Sue Jones and husband Tommy of Booker, TX; grandchildren: Dallas Robertson of Dumas, TX, Gavin Robertson and wife Evan of Dumas, TX; great-grandchildren: Shane Hooten, Mia Luangrag, Ben Luangrag all of Round Rock, TX, Patience Robertson, Sawyer Robertson, Ryan Robertson, Townes Robertson all of Dumas, TX; sister-in-law: Kay Robertson of San Angelo, TX. The family suggests that memorial contributions be made to [emailprotected]
To plant memorial trees or send flowers to the family in memory of Delbert Robertson, please visit our flower store.
---
Guestbook
A photo was added for Delbert Ray Robertson
Beeson - Morrison Funeral Directors May 18 2021 12:00 AM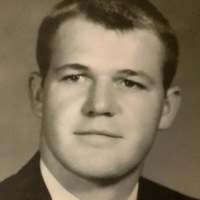 We will miss Delbert. He was a good, good person who loved life and family. We were welcomed into this family 10 years ago when our daughter, Evan, married Gavin Robertson. After sharing Thanksgiving, Christmas, 4th of July holidays and numerous other special occasions with this close-knit clan, we are so thankful that our grandkids carry the DNA of these intelligent, adorable, people. Delbert attained the devotion and love of all who knew him as a man with true grit and integrity. We are so happy that he touched and embellished our lives, creating a presence within us that death cannot diminish.
Sue and Joel Inmon of Dumas, Texas Aug 5 2020 12:00 AM
To all-of-the family, especially Mary I say my best-advice after 18-years of widowhood is cling tightly to our Lord's unfailing and unchanging hands. He never will fail to be right there to see you through whatever this crazy-world brings you. Keep the close-knit family heritage you have and help each-other through. My prayers are going across-the-way from Stillwater to each. I will not tell you it is or will be easy but these-things will ease the load.
Jackie Sheldon of Stillwater Aug 4 2020 12:00 AM
Mary, so sorry to here about Delberts passing. It bring back so many memories when we worked together when I was in Dumas.
Ronnie Drake of Fairfield, Texas Aug 3 2020 12:00 AM