Order Flowers now for guaranteed delivery before Denise's visitation.
Denise Lynn Raymond Jackson
Denise Lynn Raymond Jackson strolled into heaven with her Lord on the 25th of May, 2019 after a lengthy debilitating illness. She was born July 24, 1967 in Santa Monica, California to Shirley (Pennington) and Wayne Raymond. Denise moved with her family to Sunray, Texas where she graduated and where she was a star track athlete. She lived most of her life in Oklahoma City, Oklahoma where she worked as a dental assistant. Denise loved the Texas Longhorns, anything POLO, and being the life of party. She was a beautiful, sassy, and charismatic woman who lived her life to the fullest even after her diagnosis. She returned to the Panhandle of Texas in 2012. The family would like to recognize and thank all of the wonderful caregivers that have provided loving care for Denise during her prolonged illness. Denise is preceded in death by her parents, Shirley and Wayne Raymond and her sister, Jennifer Sklar. She is survived by her sister Kathy Harris and husband Ron of Amarillo; a son, Austin McDowell of Mustang, Oklahoma; her niece, Peyton Barrett and husband Joe of Moore, Oklahoma; nephews Preston Sklar of Altus, Oklahoma; and Jakob Sklar of Noble, Oklahoma; and Avery Stringer of Amarillo; and other family and friends. Denises wonderful spirit, joy, and life will be celebrated at 2 oclock in the afternoon on Thursday, May 30, 2019 at Grace Thru Faith Fellowship in Dumas, Texas. Her final resting place will be at the Brown Memorial Cemetery in Sunray, Texas near her parents and sister under the direction of Morrison Funeral Directors. The family will receive friends from 5:30 in the afternoon until 7:30 on Wednesday at the funeral home in Dumas. In lieu of flowers, the family has requested donations be made to the BSA Hospice of the Southwest.5211 SW 9th Ave #100, Amarillo TX 79106.
To plant memorial trees or send flowers to the family in memory of Denise Jackson, please visit our flower store.
---
Guestbook
A photo was added for Denise Lynn Raymond Jackson
Beeson - Morrison Funeral Directors May 18 2021 12:00 AM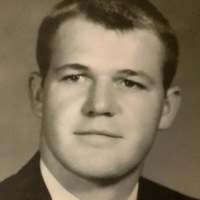 Prayers for peace and comfort for Kathy and the rest of the family. A lot of great memories involve Denise. Great friend and always a good time to be had when Denise was around.
Jackie Cobb Nichols of Big Spring Jun 7 2019 12:00 AM
I have so many fond memories of Denise. She was a character and always fun to be around.
Benita Terrell of Albuquerque May 31 2019 12:00 AM
Although we didn't know Denise, from everything we have heard and read, she lived her life well, creating love in the hearts of everyone who knew her and that's a legacy to be envied and treasured by her family and friends. Fly high little Angel, you're home now ! God Bless
Iris and Stanley Harris of Grand Prairie, Texas May 29 2019 12:00 AM
Kathy, You are in my thoughts and prayers. Im so sorry for your loss. Your love and dedication to your family is an inspiration. Denise will be missed by everyone she came into contact with.
Andrea Darnell of Borger Tx May 28 2019 12:00 AM
Denise will always hold a special place in my heart. What times we had! We certainly made lots of memories in our high school and college days together! I will always treasure all the fun, crazy and silly things we did. Friendship, love and laughter...then and ever-after!
Whitney Bass McCright of Amarillo, TX May 28 2019 12:00 AM
Sadness will pass and wonderful memories will remain. God received another angel and family members will all get together again. Your grief is shared by so many and strength will prevail in days to come. Our love to all. Johnny, Johnnie, Stephanie and Doug
Johnny Raymond Family of Canyon May 28 2019 12:00 AM