Order Flowers now for guaranteed delivery before Dennis's visitation.
Dennis E. Weatherford
Dennis E. Weatherford, 74 of Dumas, passed away on Saturday, October 27, 2018. The funeral service will be conducted at 11 o'clock in the morning on Tuesday, October 30, 2018 at First Baptist Church with Shannon Gillespie, family friend, officiating. Interment will follow in Northlawn Memorial Gardens. The family will receive friends from 6 o'clock in the evening until 8 o'clock in the evening on Monday at the funeral home. Arrangements are entrusted to Morrison Funeral Directors. Dennis was born on September 1, 1944 in Dalhart, TX to Freeman and Rose Marie (Grimm) Weatherford. He graduated from Happy High School and in 1962 he enlisted in the United States Navy; serving his country honorably aboard a battleship until 1965. He met Lenora 'Sisie' Nash while in the Navy and the couple would marry on April 17, 1965 in Long Beach, CA. They moved to Dumas in 1966 to make their home and raise their family. Dennis worked for Maxus Energy 33 years until his retirement, at which time he went on to work for the Highway Department for another 10 years. Dennis had a special place in his heart for his grandchildren and could always be found at their various events showing his support and love. He was a member of the First Baptist Church. Dennis was preceded in death by his parents; and a sister: Shirley Smith. Dennis leaves behind his wife of 53 years, Sisie Weatherford, of the home; daughter: Kim Salinas and husband J.R. of Dumas; son: Kevin Weatherford and wife Kelli of Dumas; grandchildren: Rilee, Jake, Kyler, Libby, Cade, Easton and Emersyn; brothers: Steve Weatherford and wife Wynn of Channing, TX and Roger Weatherford and wife Edith of Dalhart, TX; sister: Jan Poe of Dalhart, TX; brother in law: Bob Smith of Indiana; several other extended family members. The family suggests with gratitude that memorials be made to the American Cancer Society, 3915 Bell, Amarillo TX 79109 or to the Wounded Warrior Project, PO Box 758516, Topeka KS 66675-8516.
To plant memorial trees or send flowers to the family in memory of Dennis Weatherford, please visit our flower store.
---
Guestbook
A photo was added for Dennis E. Weatherford
Beeson - Morrison Funeral Directors May 18 2021 12:00 AM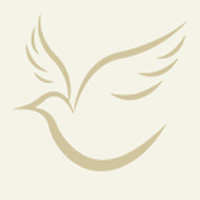 So sorry for your loss ! He was a good man and a great neighbor . We enjoyed visiting with him outside. & we all will miss seeing him . Keeping your family in our thoughts and prayers .
Benny & Brenda Reece& family & Carolyn Savely mad Nov 1 2018 12:00 AM
We are so sorry for your loss.Our thought's and prayers go out to you.
Elton Ray Dean Oct 29 2018 12:00 AM
I am so sorry for your loss. Denny was always so kind. I remember his sweet smile. Thinking of you all and sending thoughts of love and peace.
nicole truelock Oct 29 2018 12:00 AM
Denny will be missed by all who knew him. He was one of a kind. Our prayers are with you all.
Diane & Bob Wilborn Oct 28 2018 12:00 AM
So sorry for your loss. Our thoughts and prayers and with all of you during this difficult time! Kevelyn
Kevelyn Oct 28 2018 12:00 AM
Your family is in our thoughts and prayers. So sorry for your loss.
Casey & Lexi McAnally Oct 28 2018 12:00 AM
Kim and Jr, Our deepest condolences for your loss. May God give you the comfort you need. Cruz and Lili Jimenez
Cruz and Lili Jimenez Oct 28 2018 12:00 AM