Order Flowers now for guaranteed delivery before DeVonna's visitation.
DeVonna Lou Harris
DeVonna Lou Harris, 81 of Dumas, passed away on Wednesday, January 1, 2020. Funeral Services are scheduled for 2 oclock in the afternoon on Saturday, January 4, 2020 at Calvary Baptist Church with Pastor Mike Watson, pastor of the church and Pastor Brad Foster, former pastor of the church, officiating. Interment will follow in the Dumas Cemetery. The family will receive friends on Friday from 5 oclock until 7 :00 oclock in the evening at the funeral home. Arrangements are under the direction of Morrison Funeral Directors. DeVonna was born on November 18, 1938 in Guymon, OK to Delbert and Leona (Schillings) Wilson. DeVonna married Bill Harris on September 29, 1956 in Clayton, NM; he preceded her in death in 2011. DeVonna was an active volunteer in Moore County, volunteering with the food pantry and the hospital to name a few. She was an excellent homemaker, cook, artist and made quilts for several people. DeVonna was a member of the Calvary Baptist Church and served on numerous women ministry committees and could always be found in the kitchen preparing meals for funerals. Above all she was an excellent mother and grandmother whom her family affectionately called "Mimi." In addition to her husband Bill, she was preceded in death by her parents, son: Billy Harris; daughter-in-law: Renee and son in-law: Brian Hunt DeVonna is survived by her daughters: Cheryl Gross and husband Phil of Mustang, OK and Bonnie Hunt of Dumas, TX; brother: Donnie Wilson of Oklahoma City, OK; grandchildren: Lindsey Quesenbury and husband Aric of Tuttle, OK, Lucas Gross of Bethany, OK, Holden Hunt and fianc Skilar of Dumas, TX, Tanner Hunt and girlfriend Kusandra Garcia of Wylie, TX, and Marci Harris and boyfriend C.J. Rogers of Amarillo, TX; great-grandchildren: Jack Quesenbury of Mustang, OK, Jaci Quesenbury of Tuttle, OK, and Barrett Hunt of Dumas, TX; many nieces, nephews, cousins, and dear friends. The family suggests with gratitude that in lieu of customary remembrances, that donations be made in DeVonnas name to Calvary Baptist Church, PO Box 633, Dumas TX 79029.
To plant memorial trees or send flowers to the family in memory of DeVonna Harris, please visit our flower store.
---
Guestbook
A photo was added for DeVonna Lou Harris
Beeson - Morrison Funeral Directors May 18 2021 12:00 AM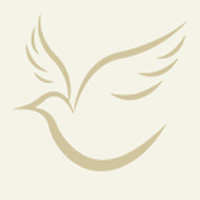 i was sorry to hear about Devonna , she and Bill were friends when they lived in Gruver. Trust in the Lord and he will give you strength.
Delbert McCloy of Morse Jan 4 2020 12:00 AM
So sorry for the loss of DeVonna. She was such a sweet and gentle soul. She really loved her family and cared about other people. Love you cousin.
Vernon Costner of Guymon, Oklahoma Jan 3 2020 12:00 AM
A candle was lit in memory of DeVonna Harris
Vernon Costner of Guymon, Oklahoma Jan 3 2020 12:00 AM
Devonna always made me feel so welcome and a part of the family. She was also someone who could make me laugh so hard I would cry. Im crying today because I will miss her like everyone else who was blessed to know her. At the same time Im full of joy knowing she is finally in her eternal home with our Lord Jesus. 1 Thessalonians 4:13-18
David Pilkinton of Lubbock, Texas Jan 3 2020 12:00 AM
Such a sweet lady who always made me feel so welcome at church. She always had a hug for me whenever she saw me. Will see you again one day. Prayers for Bonnie and the rest of the family. So very sorry for your loss.
Debbie Thomas of Amarillo Jan 3 2020 12:00 AM
Youre in my thoughts and prayers. She will be missed greatly. Brent Shira
Brent Shira of Borger Texas Jan 3 2020 12:00 AM
Pam and I join with this wonderful family in grieving the loss of our dear friend, DeVonna. She has touched out lives in countless ways through the years, and we are forever changed by her friendship. We love you all, and are praying constantly for you.
Brad Foster Jan 2 2020 12:00 AM
Every time I saw her she had a smile and was always pleasant. I know she is going to be missed by many. May God wrap his arms around you and keep her family safe during these hard times.
Cleo Quesenbury, Mongold of Oklahoma City Jan 2 2020 12:00 AM
A candle was lit in memory of DeVonna Harris
Cleo Quesenbury, Mongold of Oklahoma City Jan 2 2020 12:00 AM
Show More Entries