Order Flowers now for guaranteed delivery before Diana's visitation.
Diana Olivia Munoz
Diana Olivia Munoz, 23 of Amarillo, passed away on Sunday, October 7, 2018. The rosary will be recited at 6 o'clock in the evening on Wednesday, October 10, 2018 at Morrison Memorial Chapel. The Funeral Mass will be celebrated at Sts. Peter and Paul Catholic Church at 10 o'clock in the morning on Thursday, October 11, 2018. Burial will be in Mexico. Arrangements are entrusted to Morrison Funeral Directors. Diana was born on May 27, 1995 in Mexico to Miguel Angel and Jesus Olivia Munoz. She moved to Dumas where she graduated high school and then went on to attend Amarillo College. Diana was very caring, kind and a joy to be around. She will be deeply missed. She is survived by her parents: Rodolfo and Jesus Olivia Jimenez of Dumas; brother: Miguel Angel Munoz of Dumas.
To plant memorial trees or send flowers to the family in memory of Diana Munoz, please visit our flower store.
---
Guestbook
A photo was added for Diana Olivia Munoz
Beeson - Morrison Funeral Directors May 18 2021 12:00 AM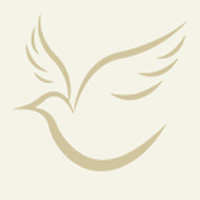 Mis condolencias a toda tu familia... Diana, mi prima y muchos decan que mi hermana mayor; te llevar siempre en mi corazn, an no puedo creer que ya no ests. Te adoro, nos separamos solo para encontrarnos de nuevo.
Dalia Munoz Oct 13 2018 12:00 AM
Diana, Gracias a Dios que nos puso en el mismo camio. Gracias por las platics, locuras, risas, y lagrimas que compartimos juntas. Fuiste una buena cuada y tia para mis hijos.Te vamos a extraar mucho. Sabes que simpre tendras un espacio aqui en mi corazon. Ya casi convencia a Angel que te diera el anillo de cual siempre hablabamos. Fly High hermana.
Marisela & Damian Juarez Oct 10 2018 12:00 AM
Olivia , Fito y Miguel Angel....T toda la Familia Jimenez, De todo corazon les deseamos lo mejor en estos momentos de tristeza y desolacion, solo la confianza y la Fe en El Creador nos mantiene con la frente en alto enmedio de la tormenta , que es la propia vida.... Que Dios los bendiga siempre
Risa and Manny Franco Oct 9 2018 12:00 AM
My deepest condolences she was a very nice person and she will be very missed my heart and prayers go out to the family and friends
Gabe perez Oct 9 2018 12:00 AM